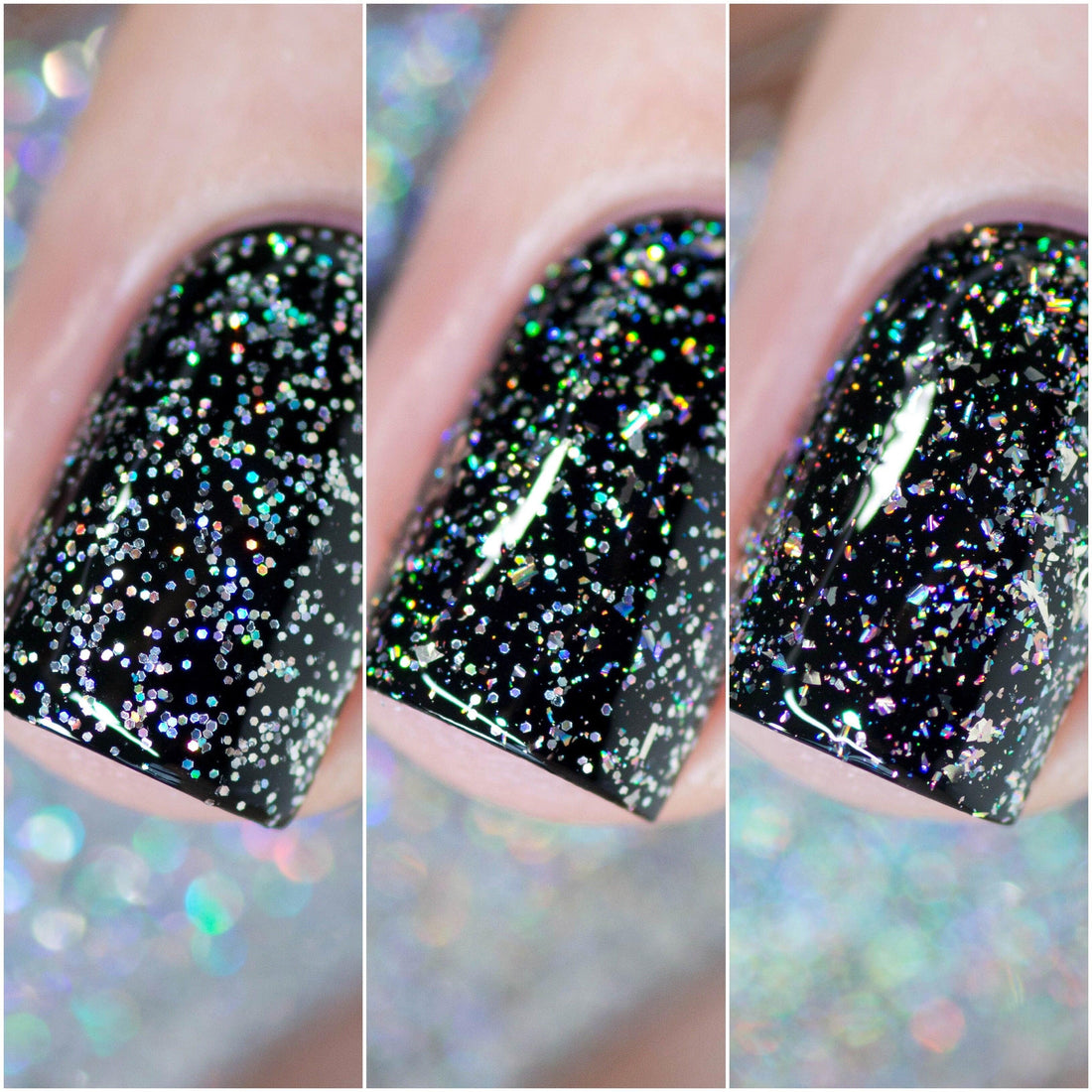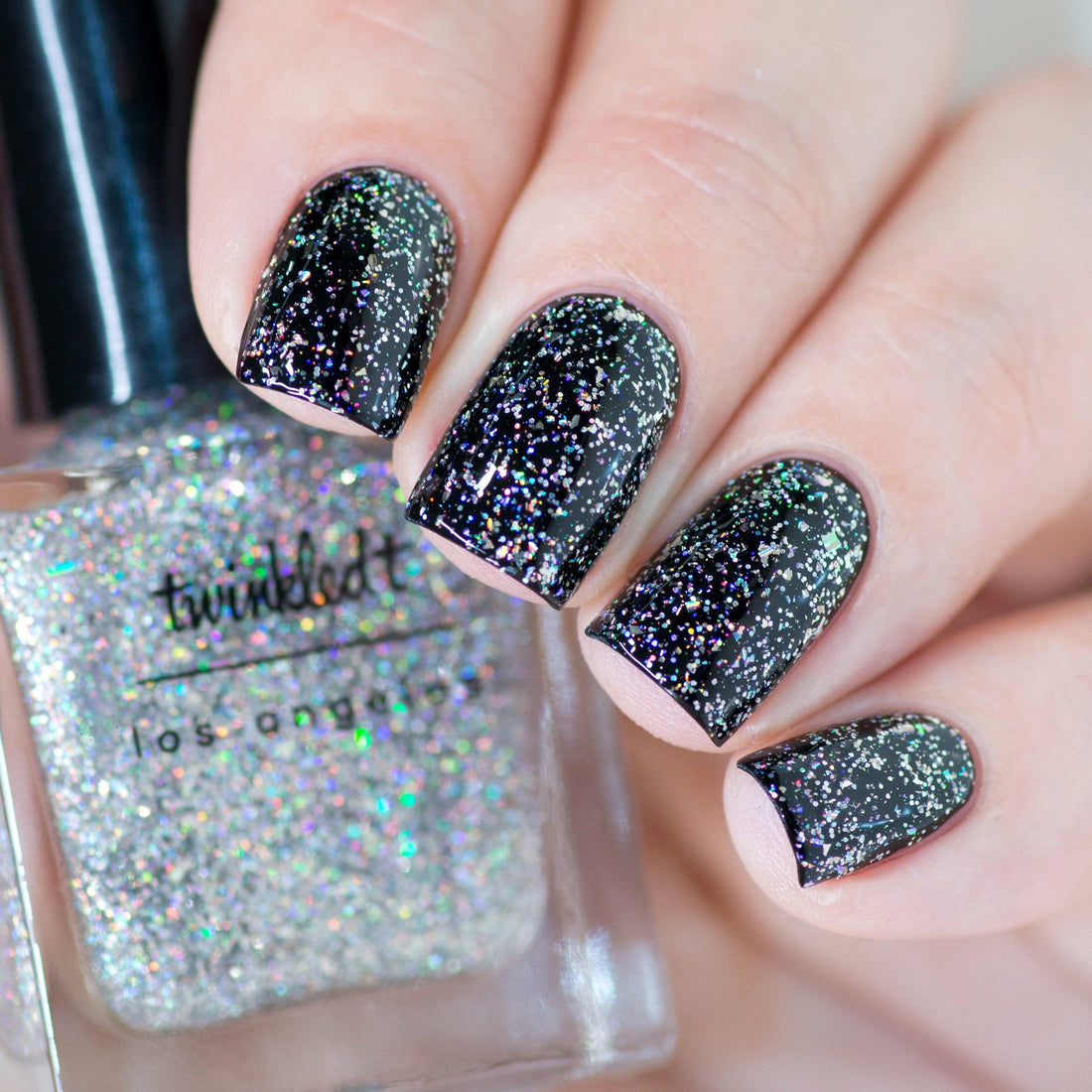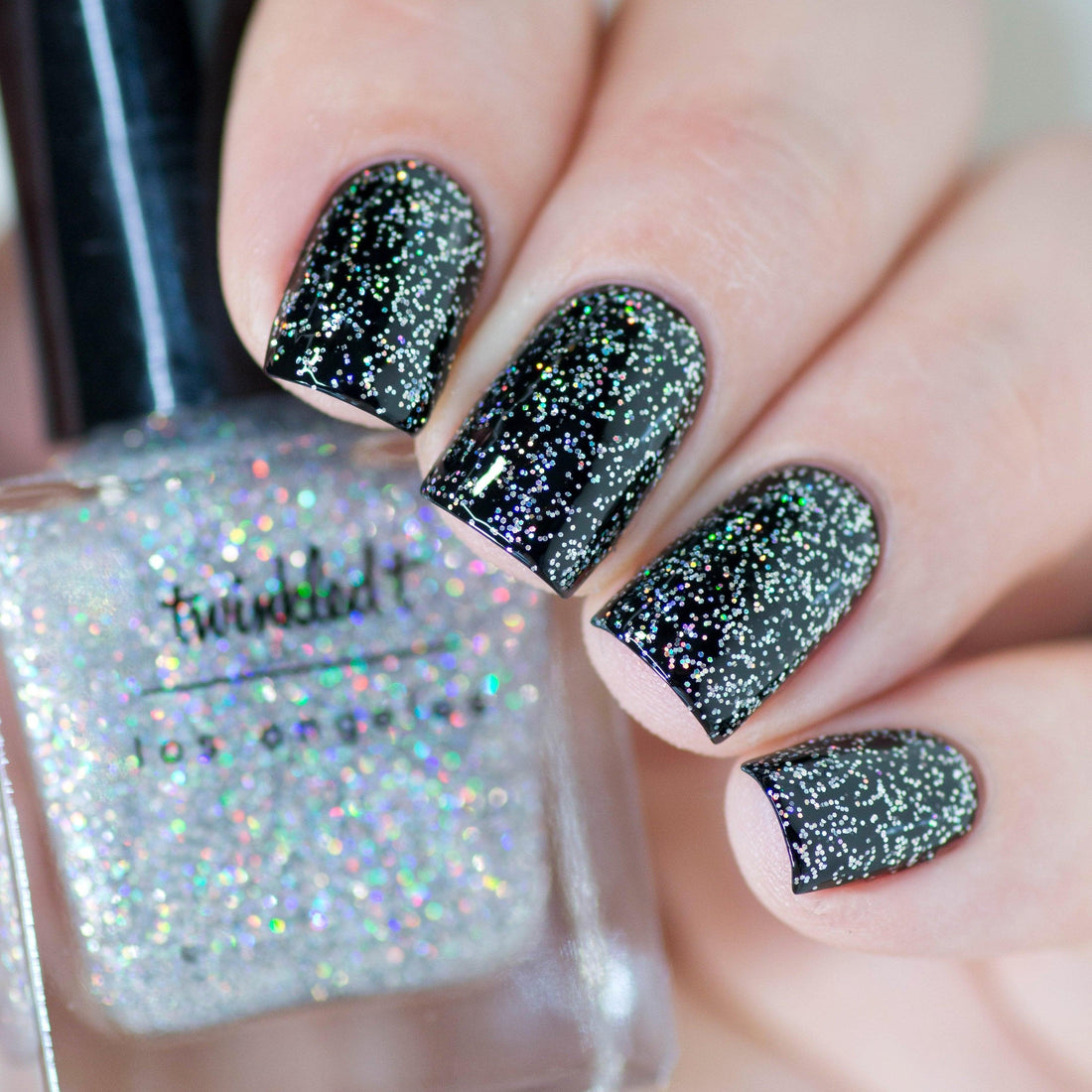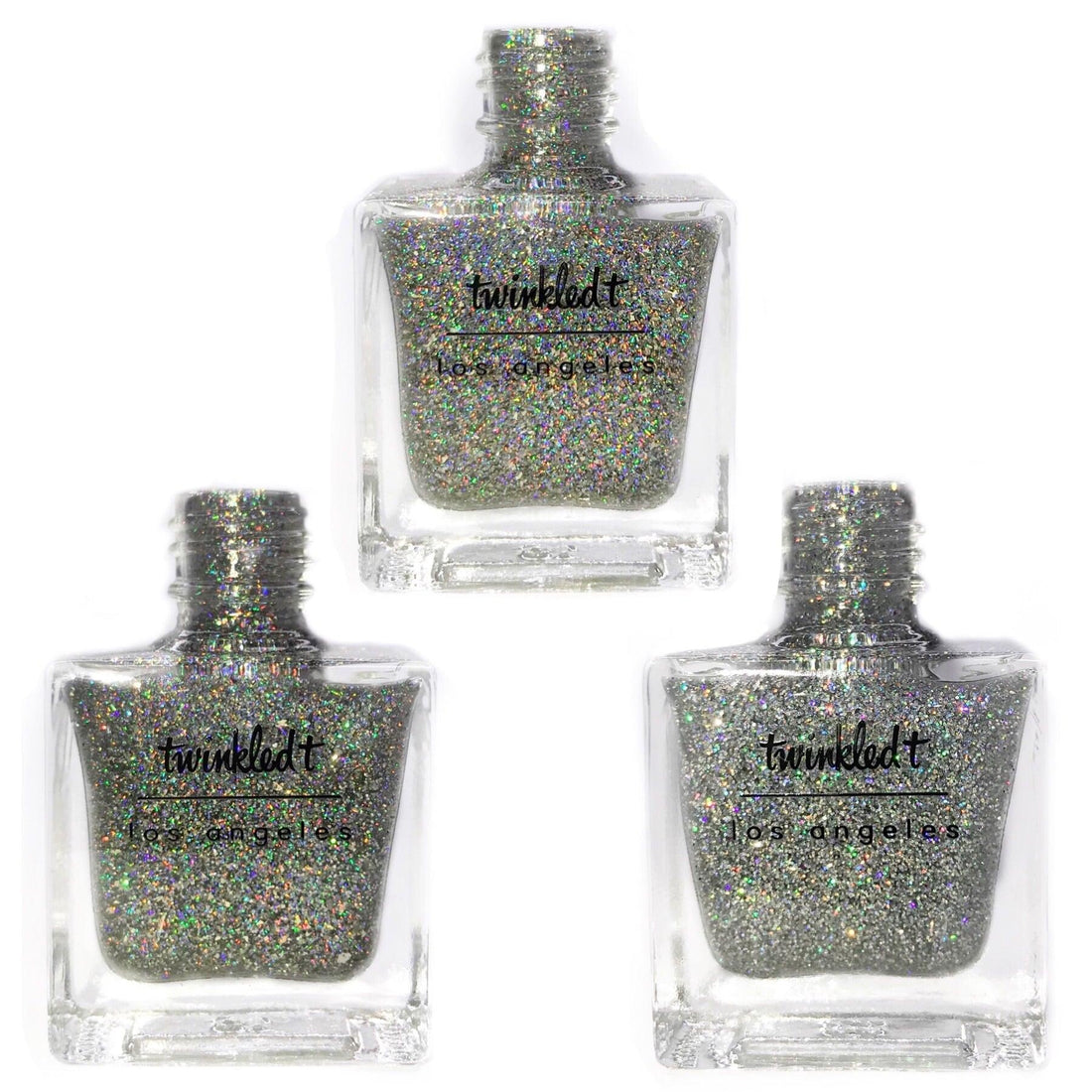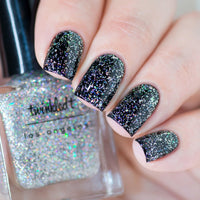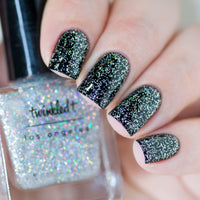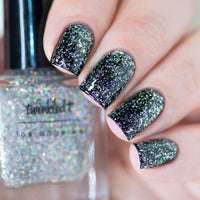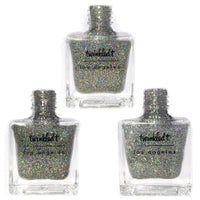 The Holo Trinity includes 1 of each of the following polishes in 10 mL bottles:
All photos shown are 1 coat applied over a black base.
Twinkled T Nail Polishes are hand-poured and packaged in Los Angeles by yours truly. They are created with ultimate care and quality in mind. Polishes are meticulously curated in small batches to ensure maximum holo payout in each swipe.
 Each polish is vegan, cruelty free, and 10-FREE. Dozens of holographic flakes, powders, and glitters were tested for effectiveness and durability before reaching this special, perfect polish suited to make any manicure pop. 
As a duo who began Twinkled T for a love of all things that twinkle, we made certain every polish will fill all your wildest sparkling dreams. Only 100 bottles of each color will be released at a time to guarantee excellency.
AWESOME
I love this combo. The scattered is scattered enough that I can use it as a coat on top of art without losing it. The two others are much more densely packed. All three together are beyond amazing.
These are very subtle on top o a light color and reallly shine on dark colors. I have other holos, but i will buy this again when it run out.
I am also so pleased with the customer service, the packaging, and everything else. I look forward to using this site for years to come
My new favourite top coats!
I love these so much. Each one is distinct enough that making different looks is easy. They also build up quickly for a multidimensional holo effect.
Always Impressed!
every time my shipment from here comes in, I've almost immediately ordered more. I'm always impressed by the products I've ordered, and these holos are no exception. they are unique, different from the other holo topcoats I have, and just as satisfying, if not moreso, than them. this company has my wholehearted support, and these polishes are so good.
Small Size, Amazing Coverage
The bottles were a bit smaller than I was expecting, but that's mostly because I have no idea what 10mL looks like. I'm used to polishes, especially sparkly polishes, needing to have a few coats to get the amount of glitter/sparkle that I like. That being said, the glitter coverage that you get out of a single coat of this polish is amazing. I don't need a second coat because the first one does what I need it to do, which is make everything sparkle. I love this stuff and will be buying more when I start to run out. These polishes turn every manicure into a sparkly revolution. I know I was alive before I owned these polishes, but I am now positive that never want to live without them again. A+++. Amazing polish, lovely sparkles, maximum happiness.
Holosexual
I ordered this bundle because I just couldn't choose! each bottle is something sparkling and special and I love them all!!!
Let customers speak for us