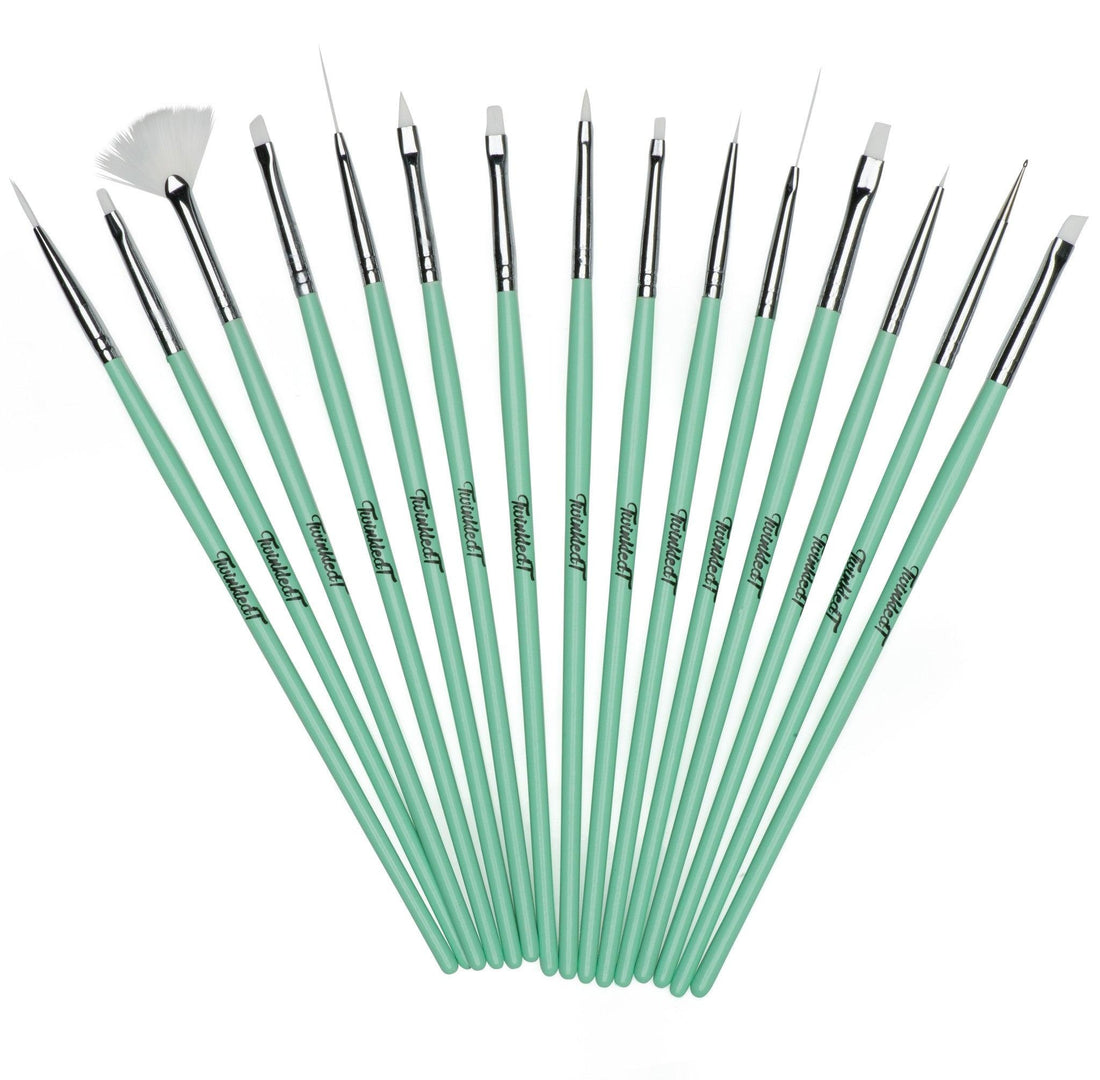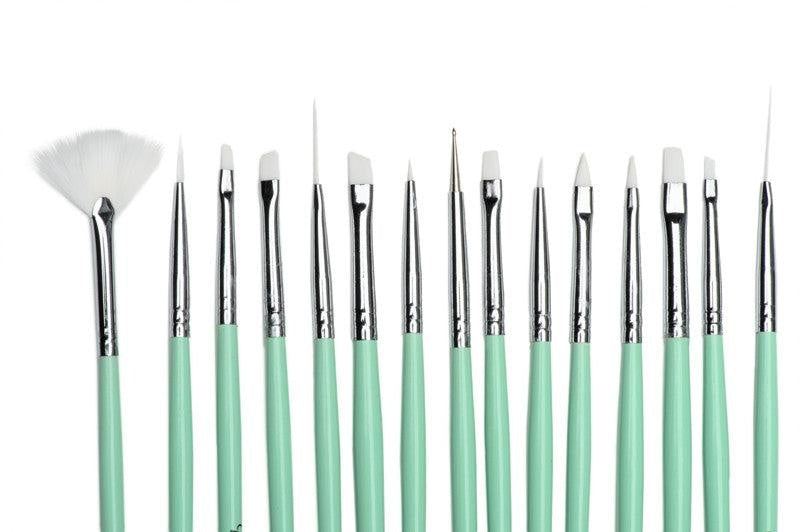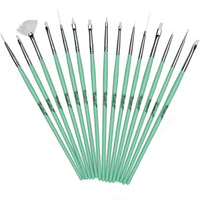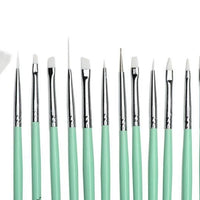 Mint Coco Nail Art 15 Pc Brush Set
Materials: Wooden handle, nylon hair, silver ferrules
Cleaning Your Brush
Always clean your brush immediately after use.
In a glass cup, pour in a nailbrush cleaner solution - usually available at beauty supply stores. Swish the brush in the cleaner solution until visibly clean.
Remove liquid from the brush by dabbing the brush on a paper towel. Try not to press the brush too hard on the paper towel as the bristles are delicate and can come off with enough force.
With your fingers, gently reshape the brush and allow to dry.
(Optional) Apply a little cuticle oil or olive oil on the tip of the brush after you have finished cleaning it. This will keep the bristles soft. To clean the oil off, run the brush through warm, soapy water.
We do not recommend cutting your brush hair, as it may cause bristles to loosen.
We do not recommend using acetone to clean your bristles.
Brushes aren't flexible
The brushes aren't flexible and the acetone does rub the color off. Also the brush strands aren't even where when you draw a line the uneven bristle sticks out and ruins it hard to explain :/
Work Perfectly, But...
The brushes are super easy to use and are made out of good quality. However, the handles suck. The pretty blue paint wipes off when it has contact with nail polish remover. There was paint on my handle, and I made the mistake of trying to clean it. Now I have a brush without the beautiful blue color. Not to mention it got all over my hands and table! The brushes are great for nail art, but the quality of the brush color is disappointing.
Mint Coco Nail Art Brush Set
I am in love with the color and all the options I have to do my nail art! I loveloveloveee Twinkled T products!
Great brushes, hate the handles
The brushes are great and are easy to use, but the paint on the handle comes off easily with acetone. Occasionally I would spill some acetone on the table where the brushes were, and all of a sudden there is green paint all over my table and the handles of the brushes are without paint in some spots. Or, I would get some acetone of my hands while I'm holding the bruh and there is paint all over my hands. The situation is ironic considering they are mal art brushes, but are not resistant to nail polish remover. These brushes would be so much nicer if they put a acetone resistant seal on the outside. Other than that, the brushes are great.
Amazing, everyone should buy
10/10 do recommend. Lovely customer service. Did take a while to arrive (probably because of rona) but it is amazing.
Let customers speak for us