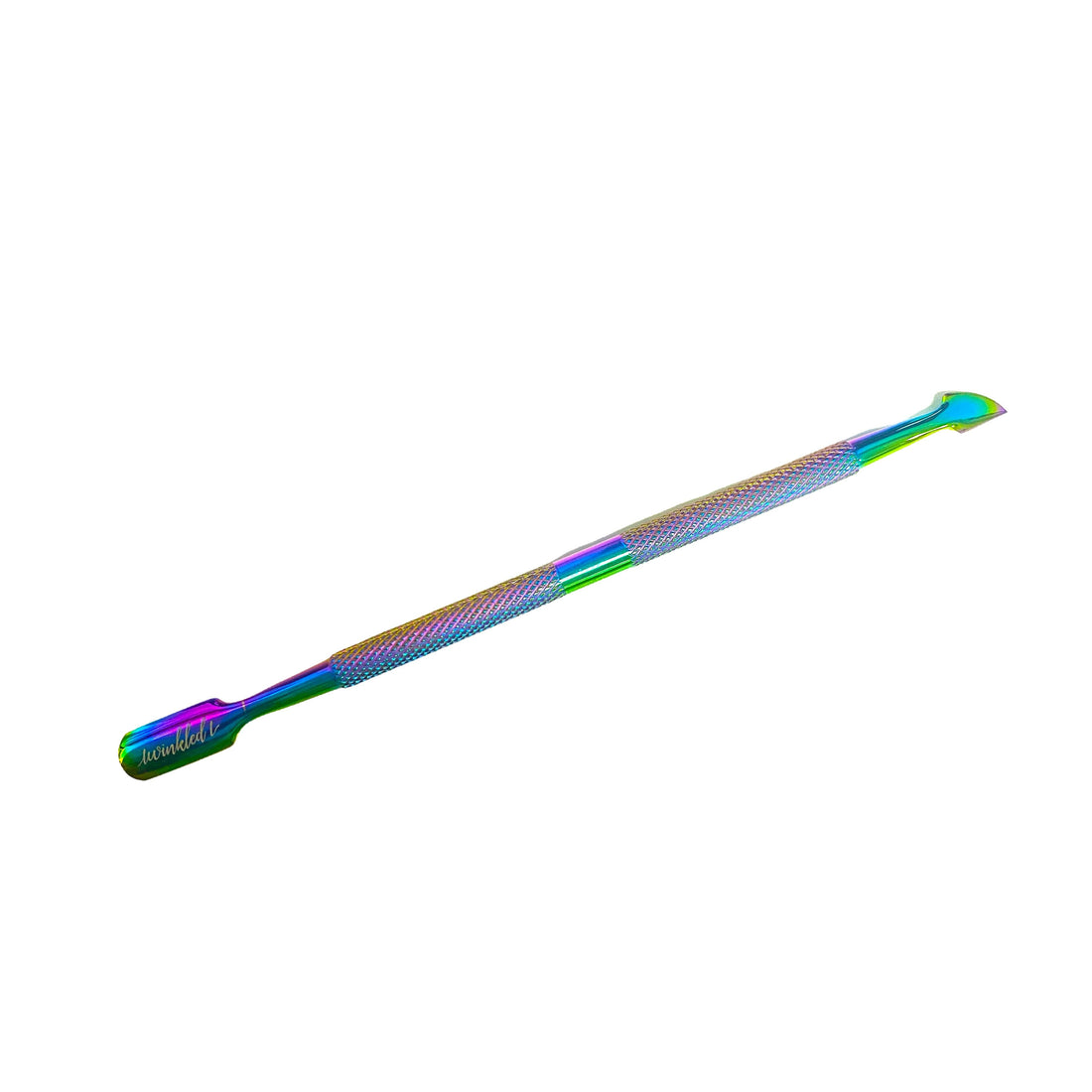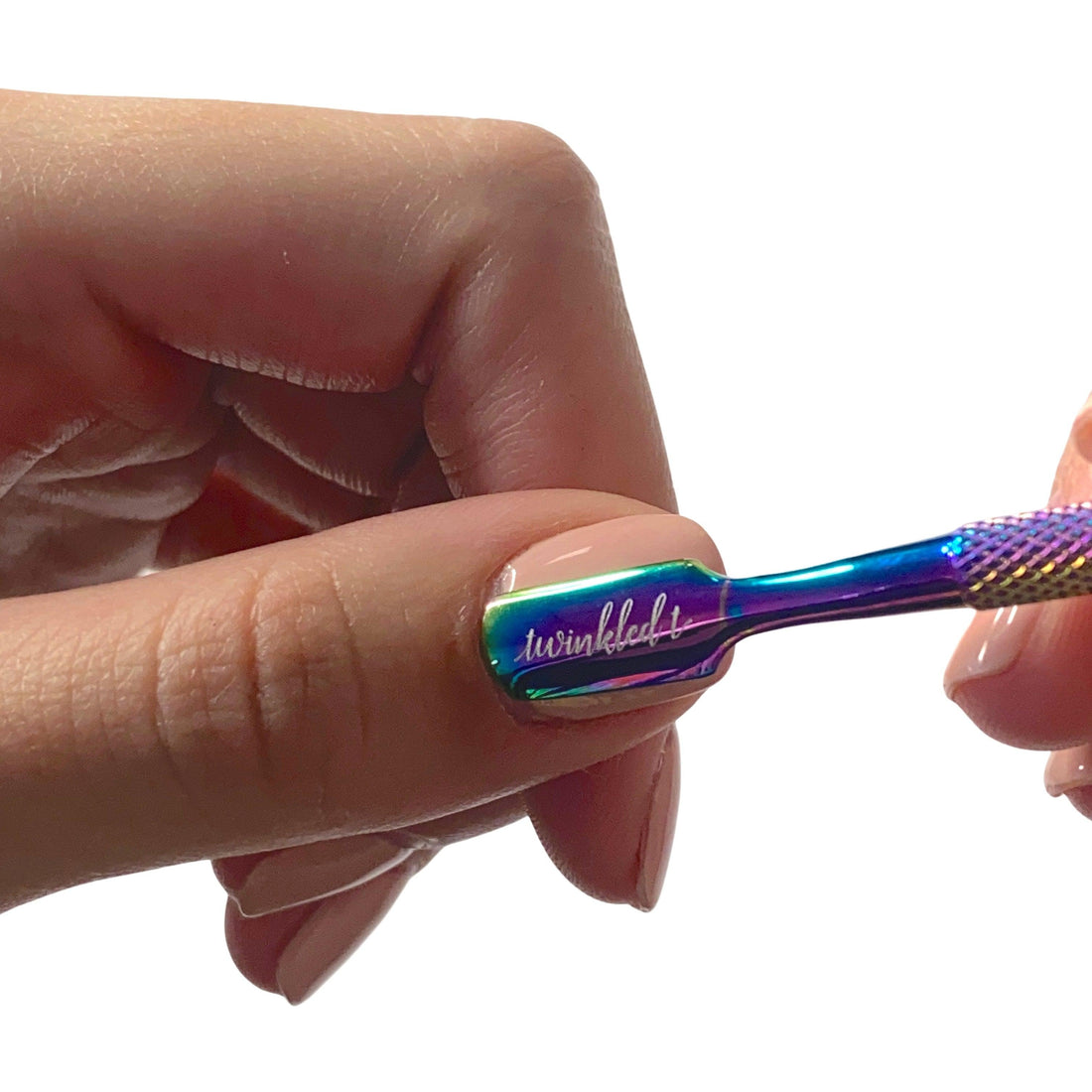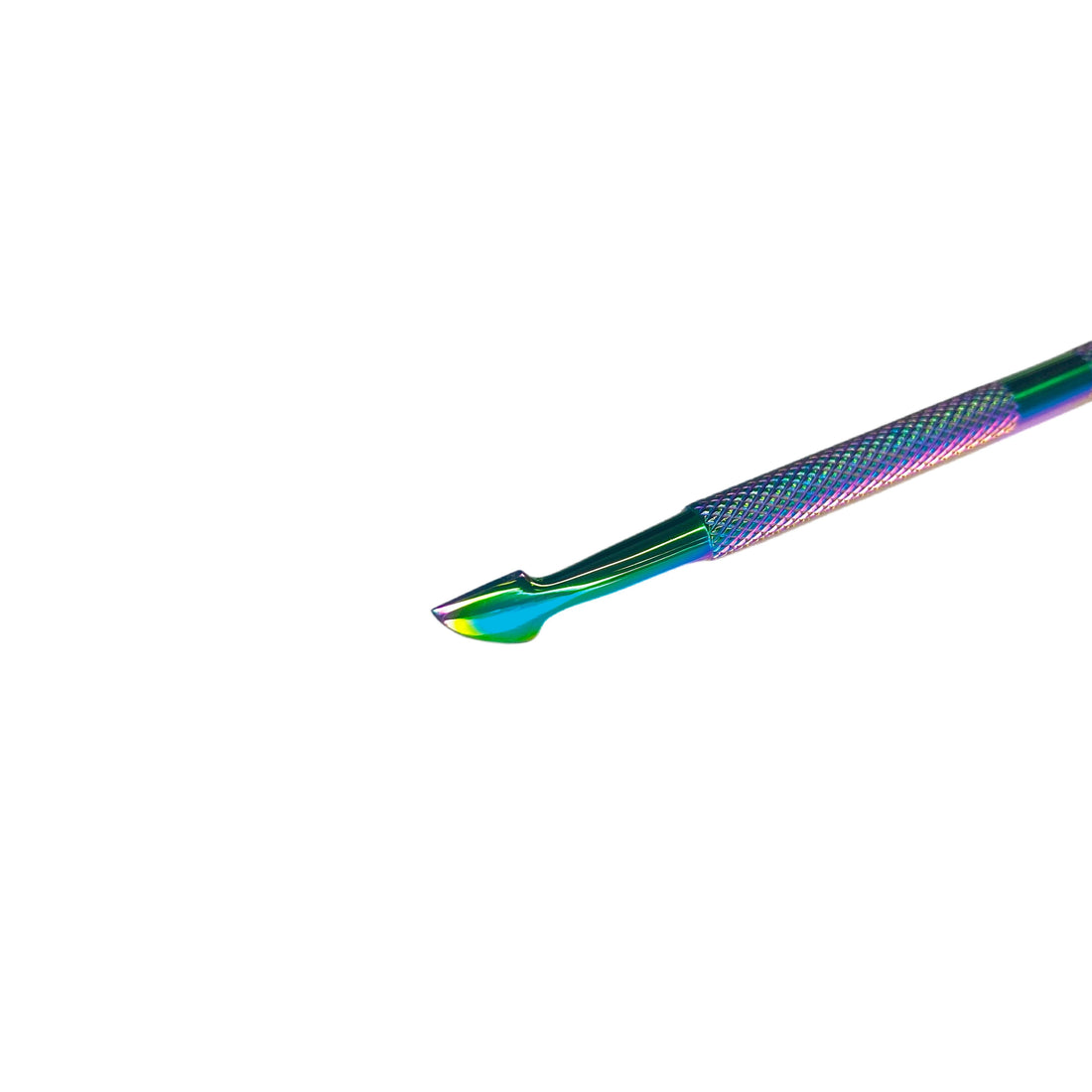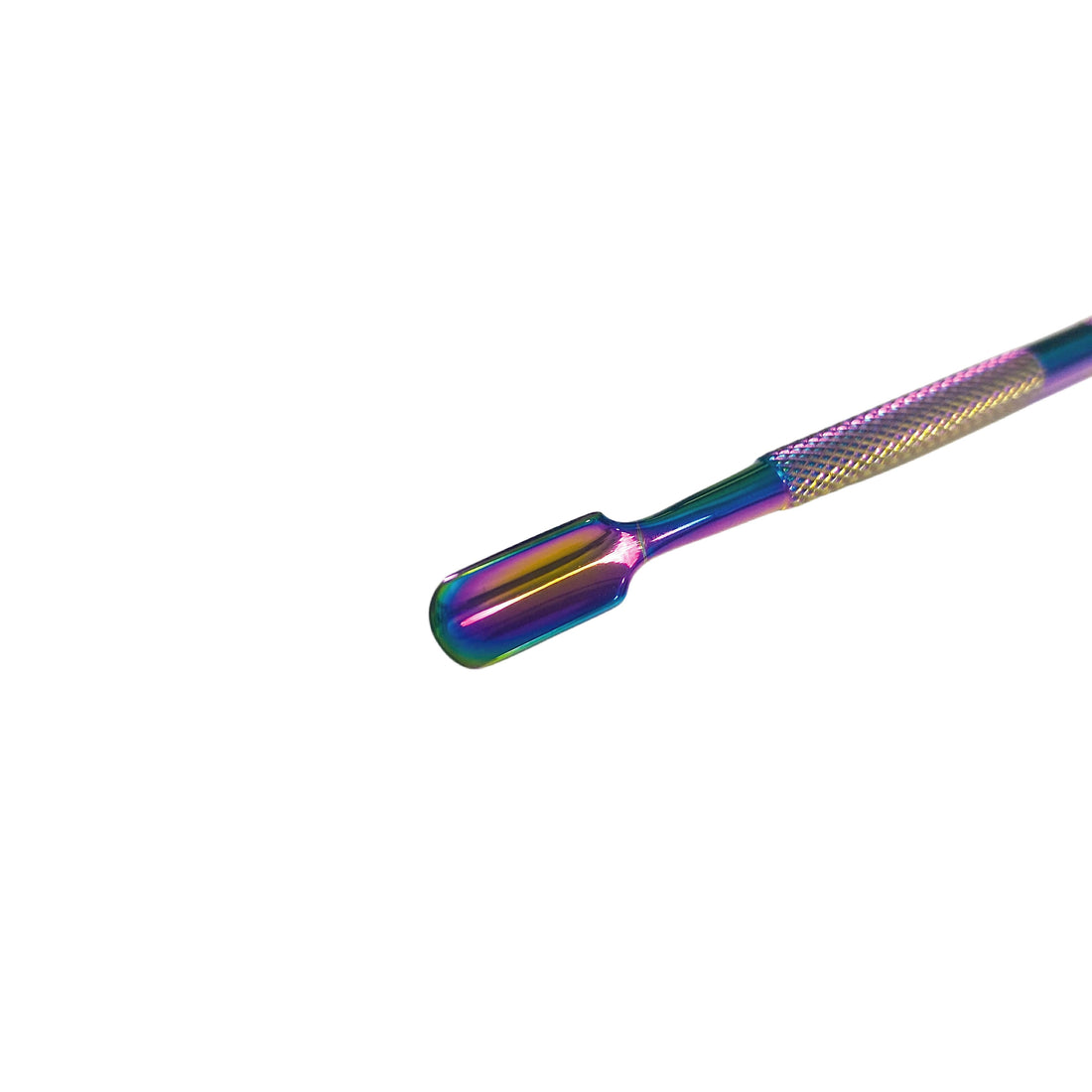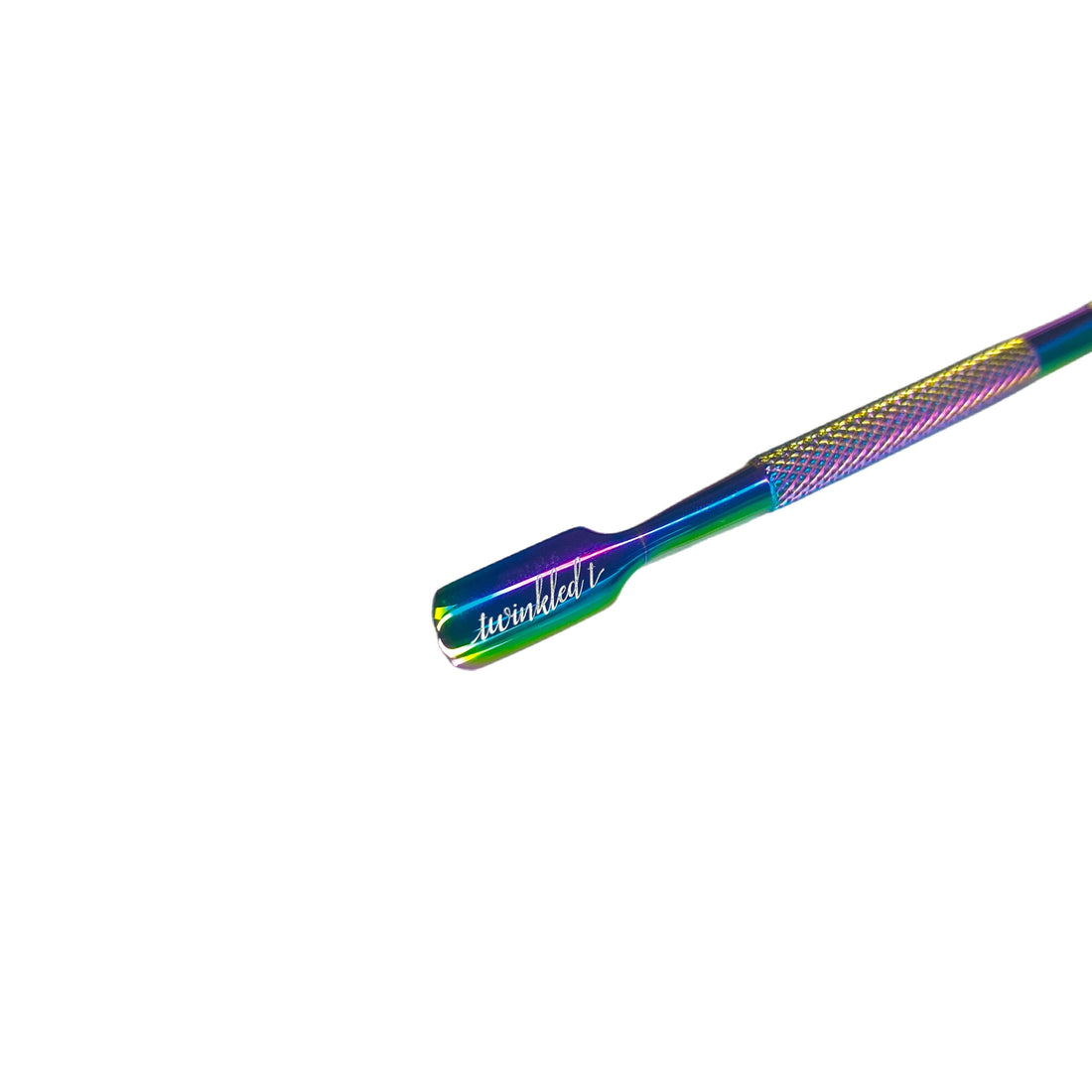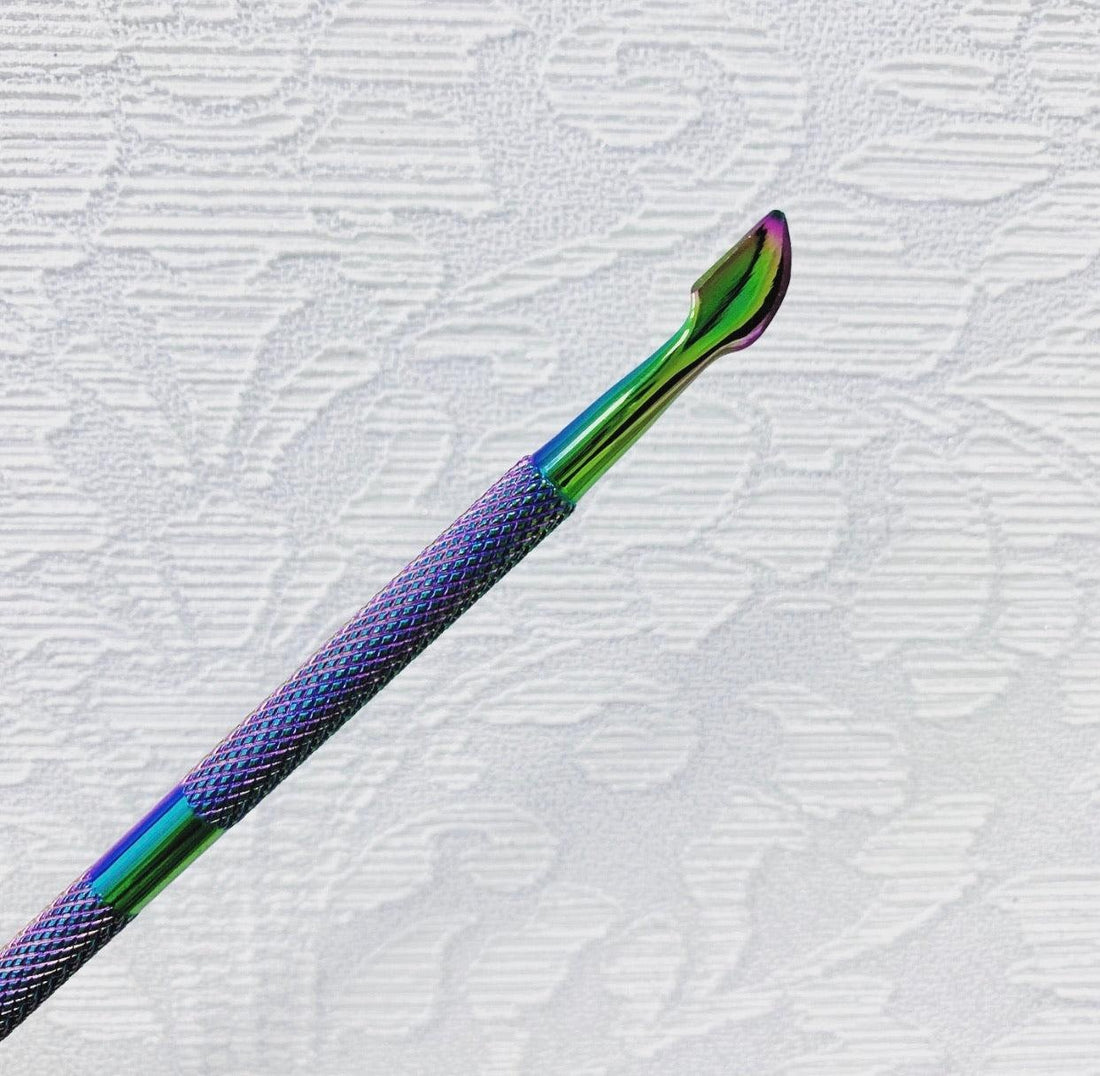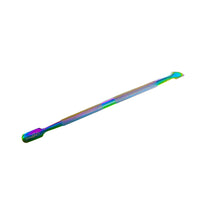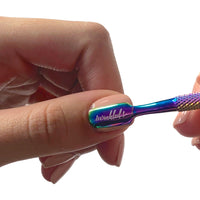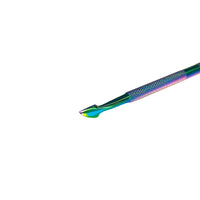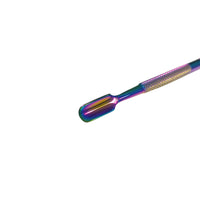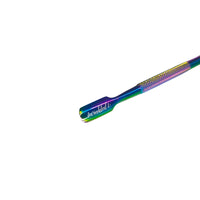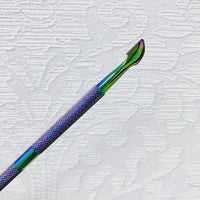 Multichrome Stainless Steel Cuticle Pusher
Beautiful, sleek, and sure to get the job done with style! This duochrome pusher is
double-ended. Use the flat tip side to push back your cuticles and the arrow side to clean underneath your nails. 
Made from stainless steel.
It perfectly lifts up the dead skin around the Cuticle and in my squared corners of my nail bed so much better than others I have tried before. It's perfect.
Very useful!
So much better than using those wooden sticks!
I LOVE IT
i hated pushing back my cuticles but now i can't get enough!
Nice
Pretty colors and is very helpful
Works so well!
So I bought it cause it was shiny lol but this thing works so much better than other cuticle pushers I've tried. I just might have to get myself a backup or two to stash around the house. Cuticle care is important... And shiny doesn't hurt either...
Let customers speak for us