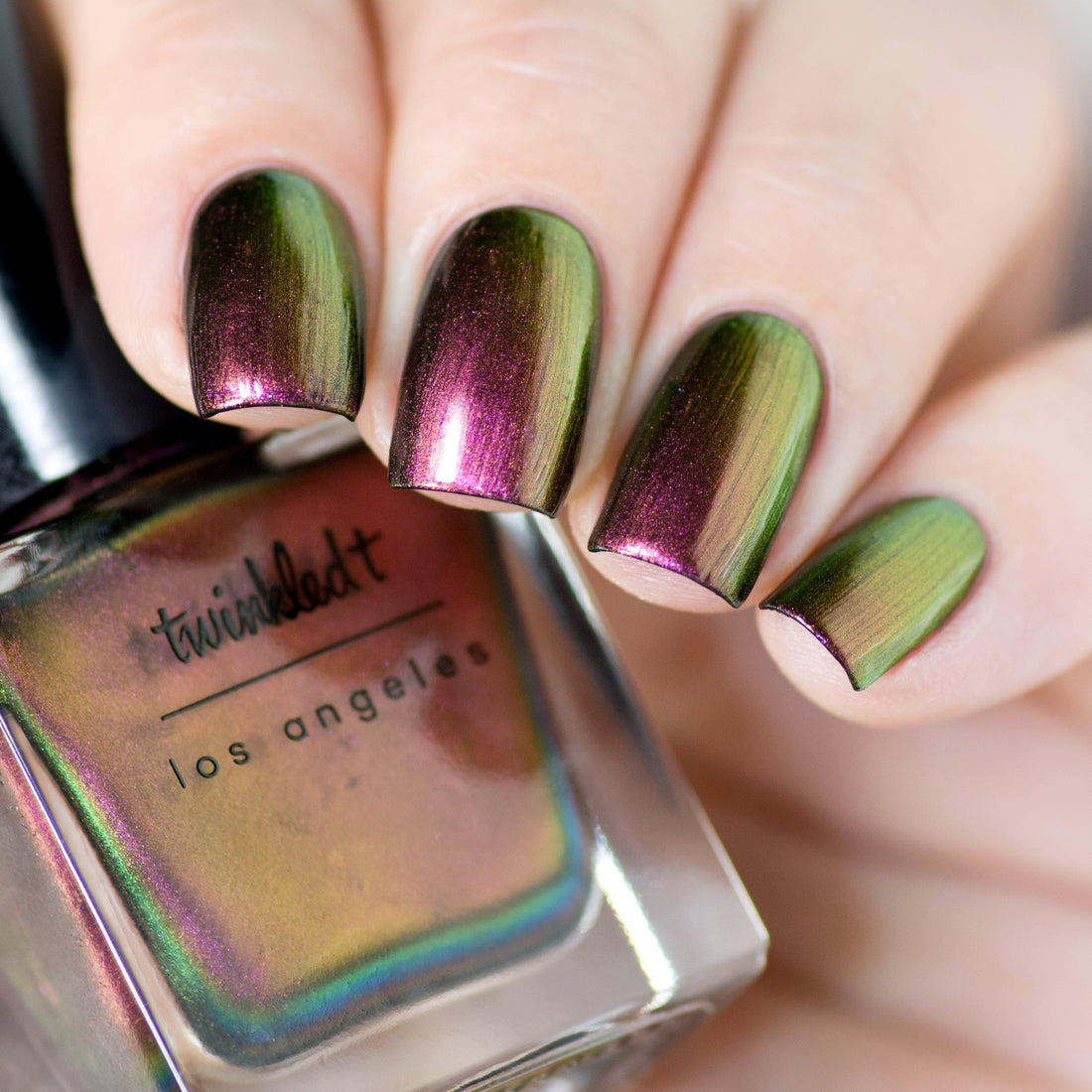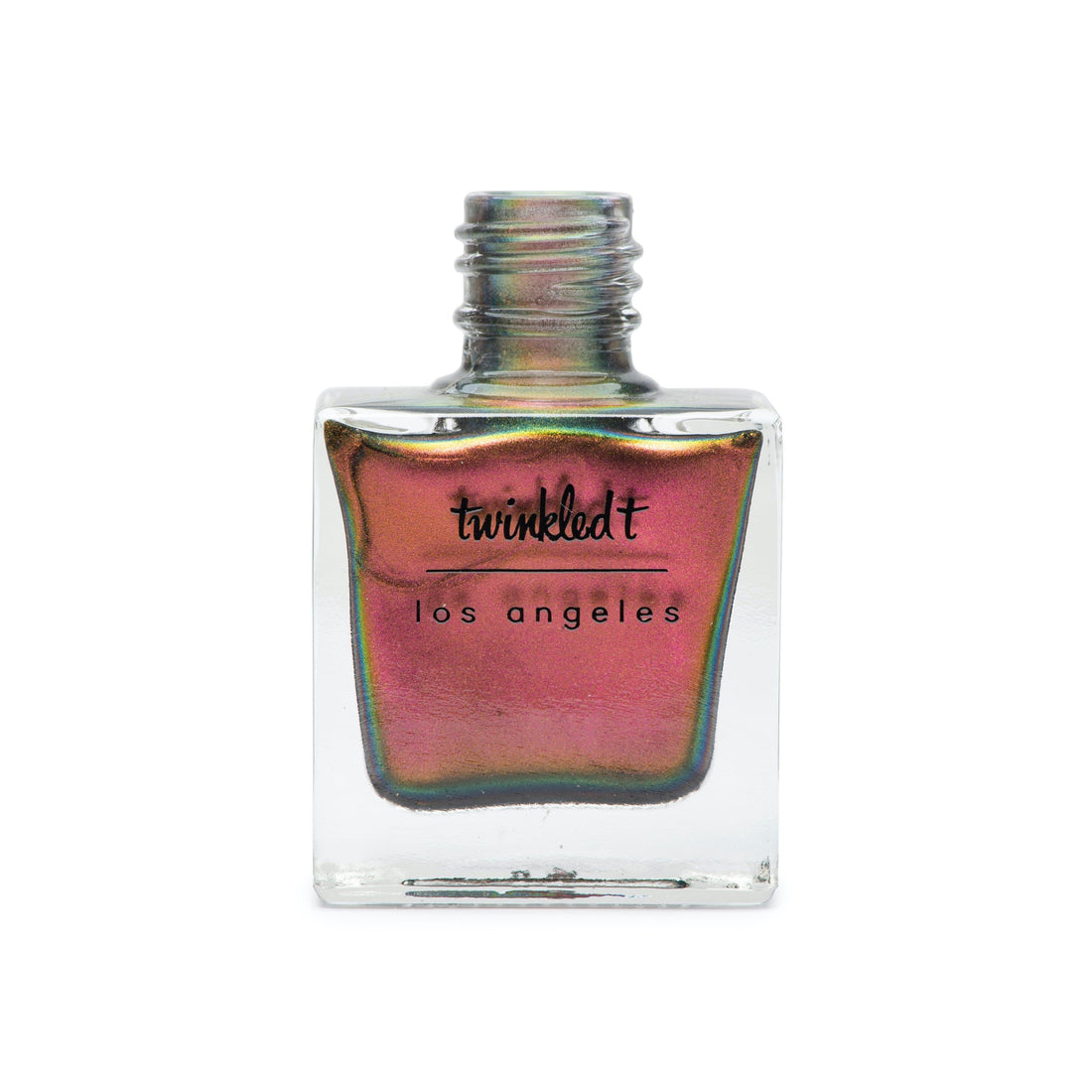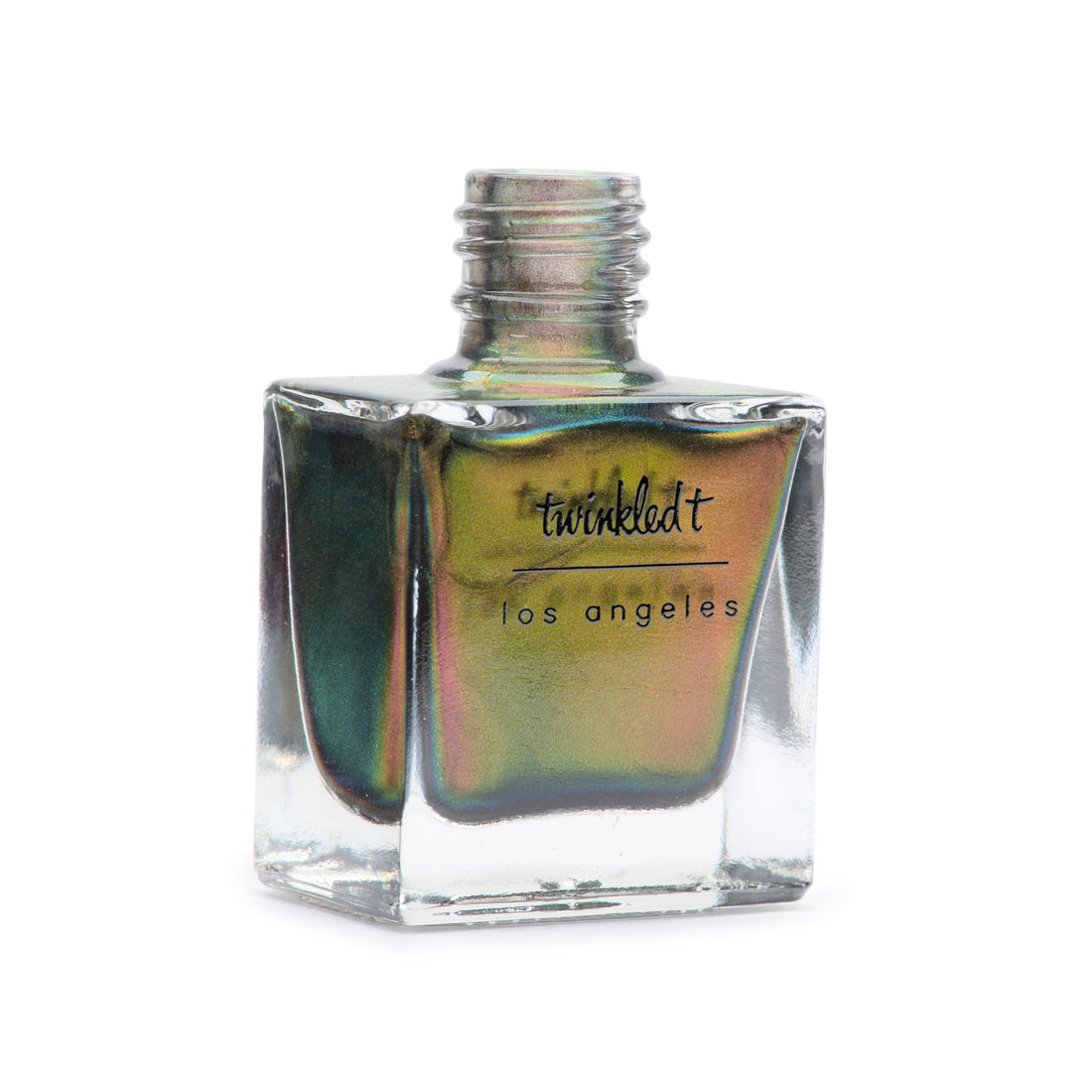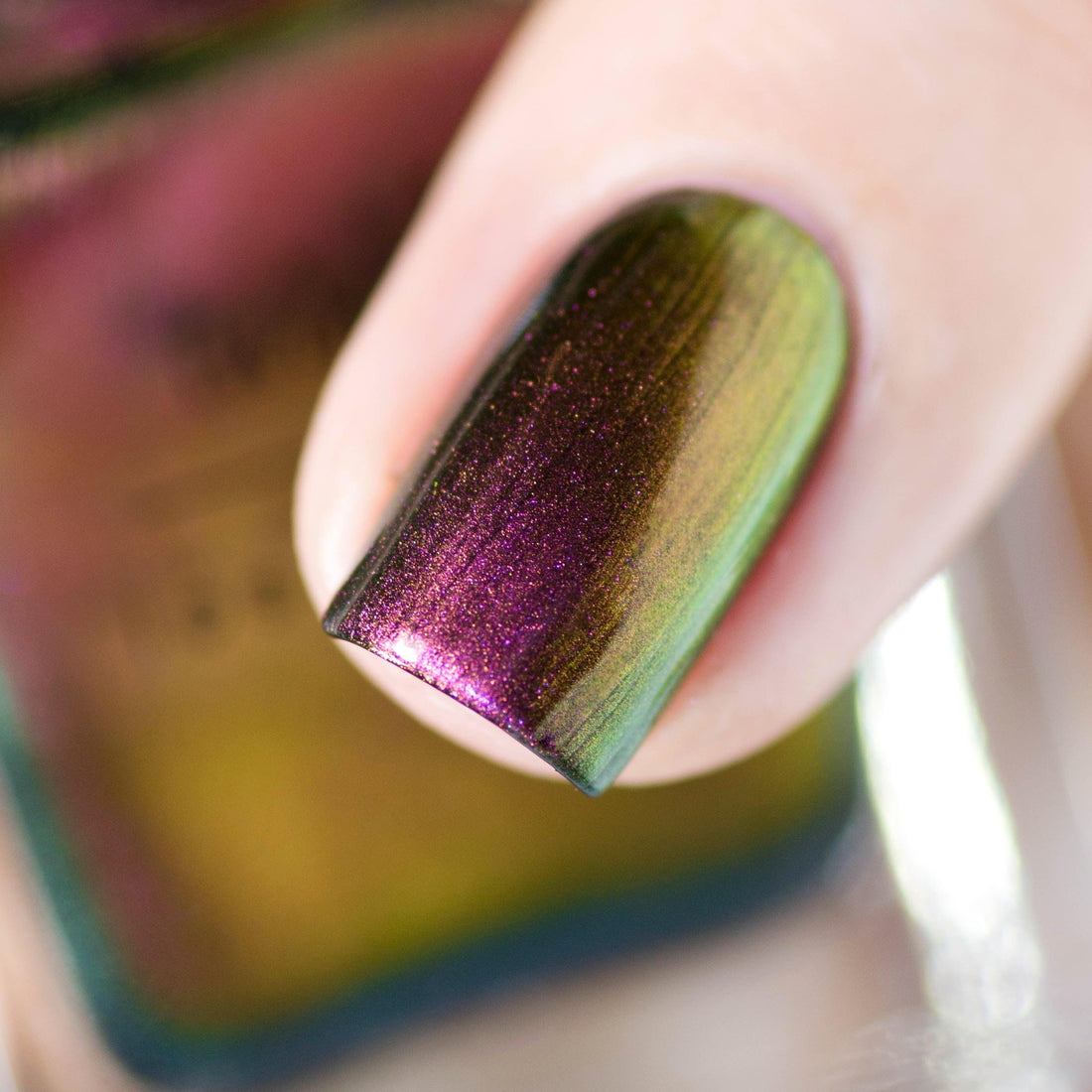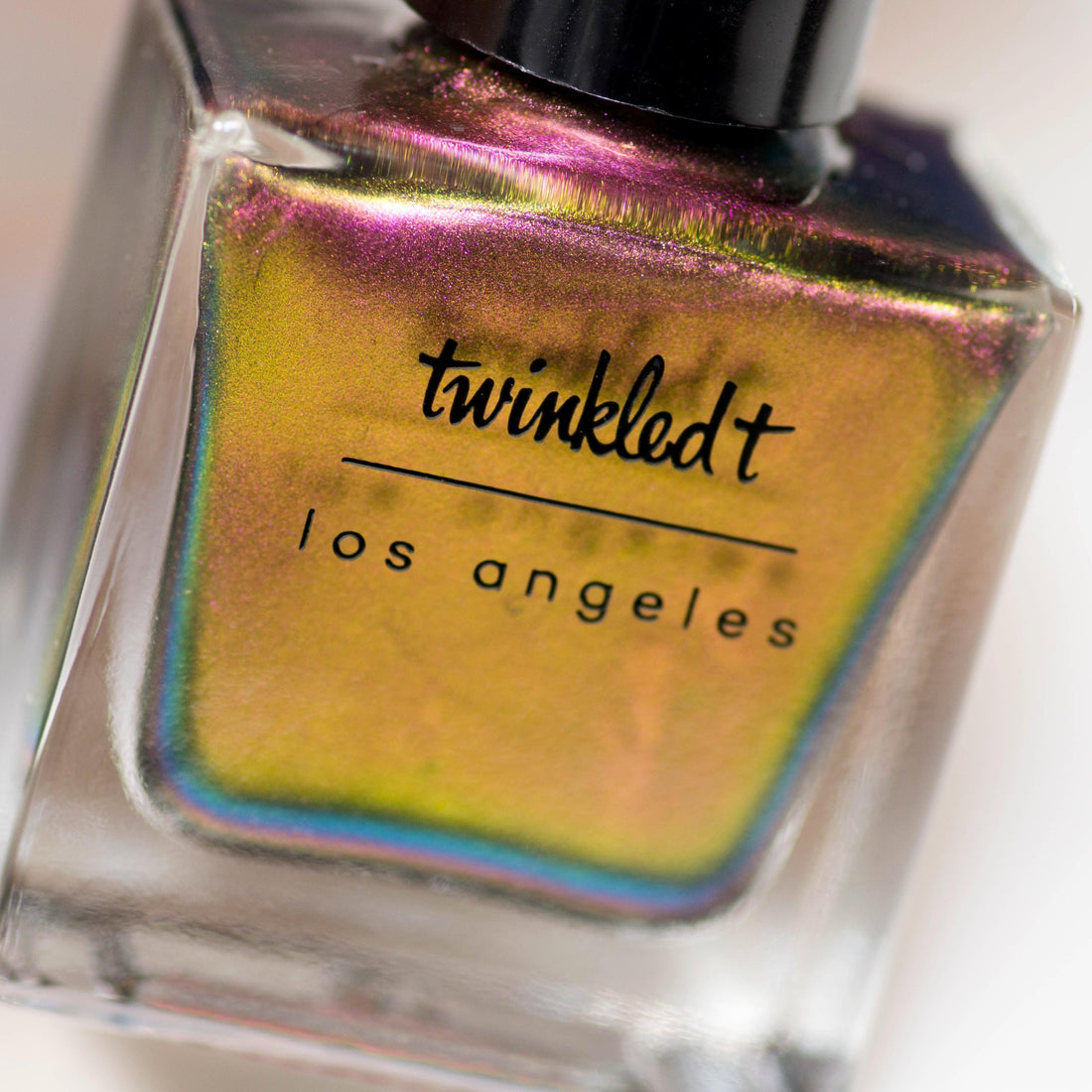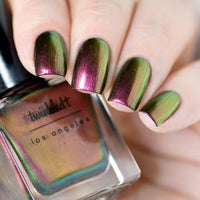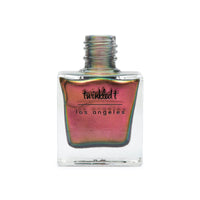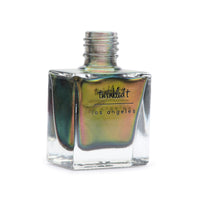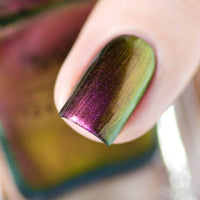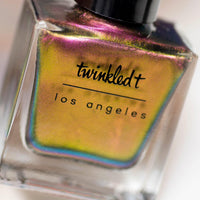 Volcano is opaque in 2 coats or 1 coat over black.
Twinkled T Nail Polishes are hand-poured and packaged in Los Angeles by yours truly. They are created with ultimate care and quality in mind. Polishes are meticulously curated in small batches to ensure perfection in each swipe.
Each polish is vegan, cruelty free, and 10-FREE.
10 ml bottle
Video
First time purchasing this brand - I'm impressed
This is a great polish for a great price! The color shift was strong and it swatched beautifully. Is it unique? Not really, I have several polishes like it - but the formula is great and it's beautiful on the nail - and that's really all I can ask for! :)
Beautiful color shift!
I have a collection of duo/multi-chrome shades and this one by Twinkled T is stunning! Love the way the colors change in the sunlight and from different angles 💜
Love this!
The polish definitely needed two coats but looks AMAZING! Love the color and the shimmer. Get compliments on it every time. Lastly, love these ladies, such a nice company with top quality items.
Beautiful Color Changing!
This polish was really easy to apply, and I love this color shift - definitely going to look into others in the future!!
Let customers speak for us