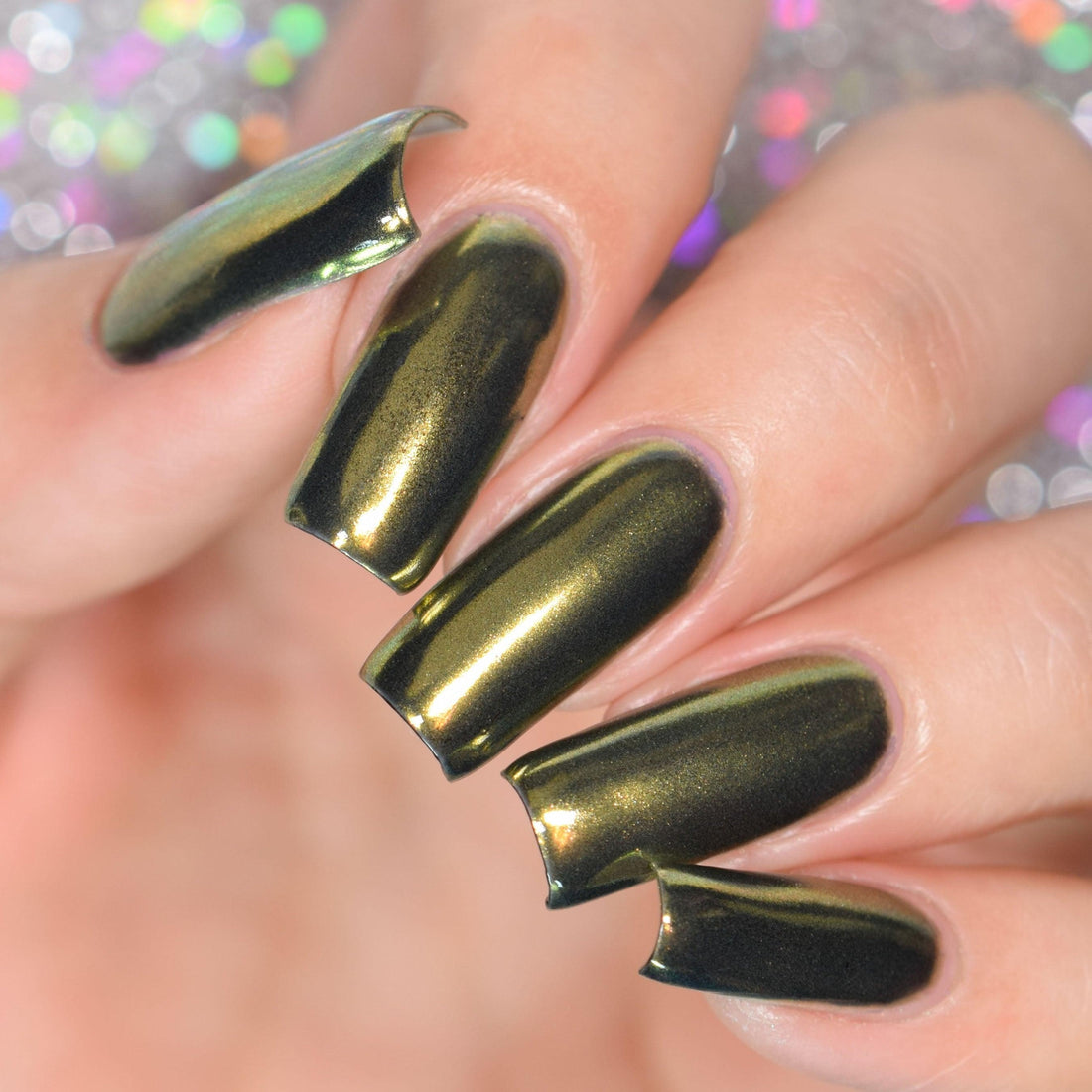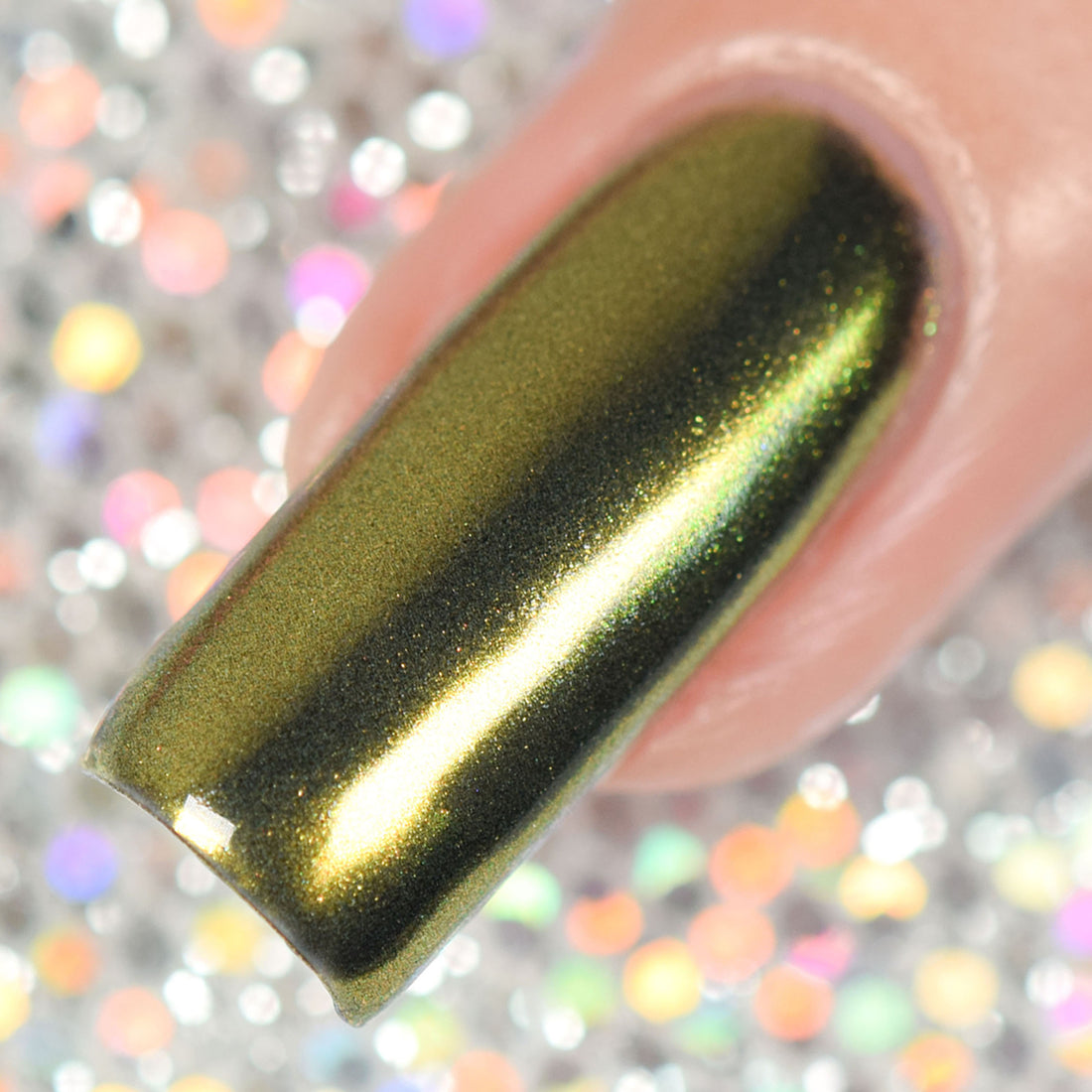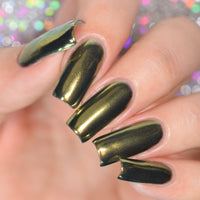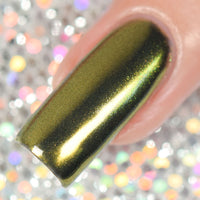 Weight: 1 gram

Directions for Use:
1. Paint on your base color.
2. Apply a no-wipe gel topcoat.
3. Flash cure your top coat. 10-30 seconds, depending on your lamp wattage.
4. Lightly sprinkle your powder over the entire nail. You may also dip your fingernail directly into the pot.
5. Once the nail is covered, begin rubbing the powder in using either the Twinkled T Silicone Tool, a foam applicator, or your fingertips.
6. Apply another gel top coat and cure to seal your powder in!
Very cute!
Very eye-catching, pigmented and applies easily. Once you get it. I like it using it as an accent or under nail vinyls. Or both. Yay gold!
(The Ring Master is under the black on my ring finger, great pic, Ik)
I used TT's black gel polish and a silicon tool. I would not suggest using this over anything sticky, I ended up just rubbing it off. You could probably make it work but I'm bad at nail art.
Packaging for everything was nice, very holo lol. But I prefer things I can recycle and I'm not really sure about the pots and plastic.
Sparkles
For me there was definitely a learning curve. I put the powder on nudes nails and that did not work at all. I'm going to try it with colored polish to see if I like it better that way.
Super Shiny and Easy to Use
I applied this over one coat TT black stamping polish. The ease of application is so very pleasing. No fuss and it cleans up easily. I smoothed it on with my finger and did not need sticky base. The shine is dazzling and the color is a beautiful chartreuse. Negative space stamping works beautifully over these powders.
Love this product!!
I love these powders! I will be purchasing more colors!
So pretty!!
The application was so cool, and then after I was done, oh so pretty!! Can't wait to order more colors. Once again, not disappointed at all with your products. Awesome!!!
Let customers speak for us