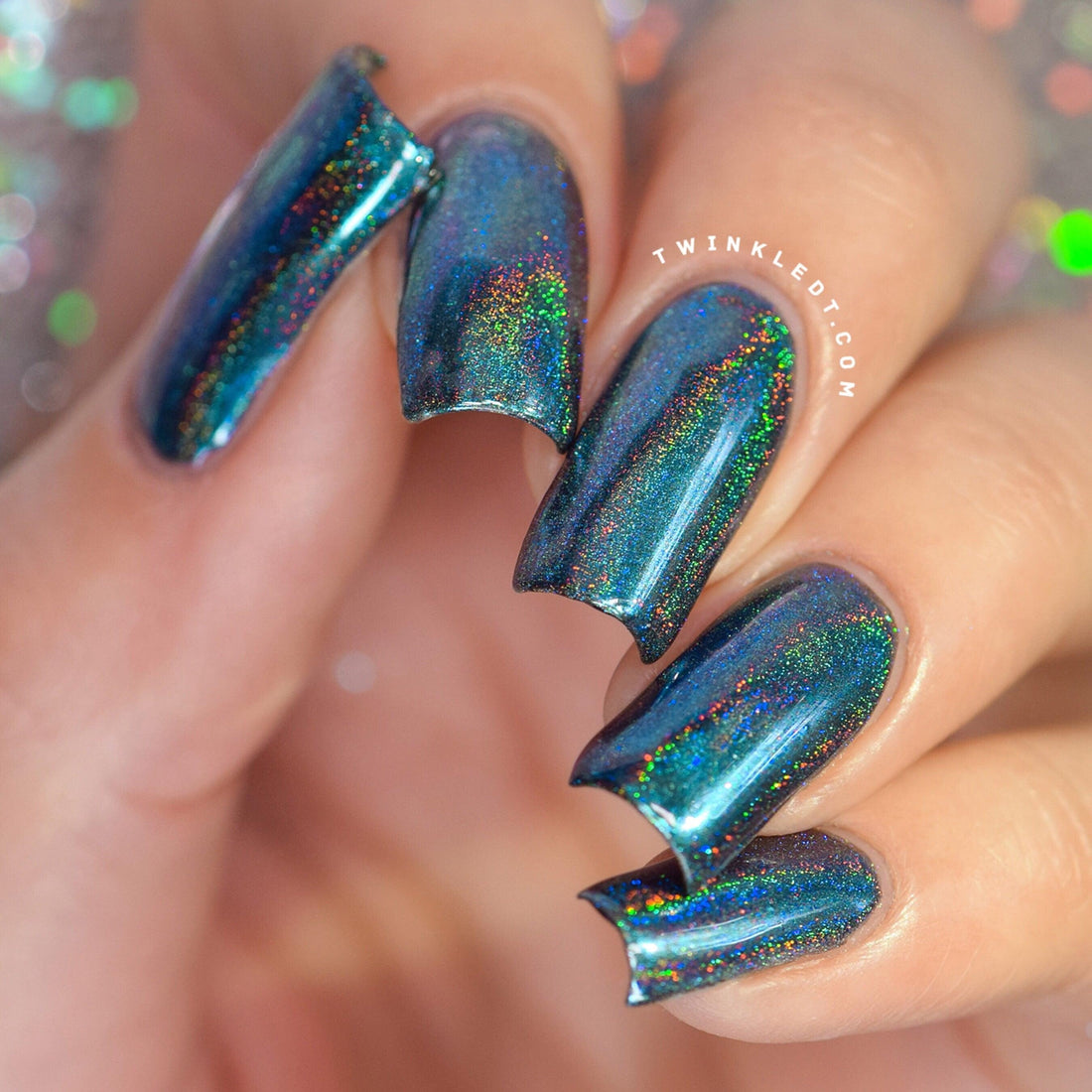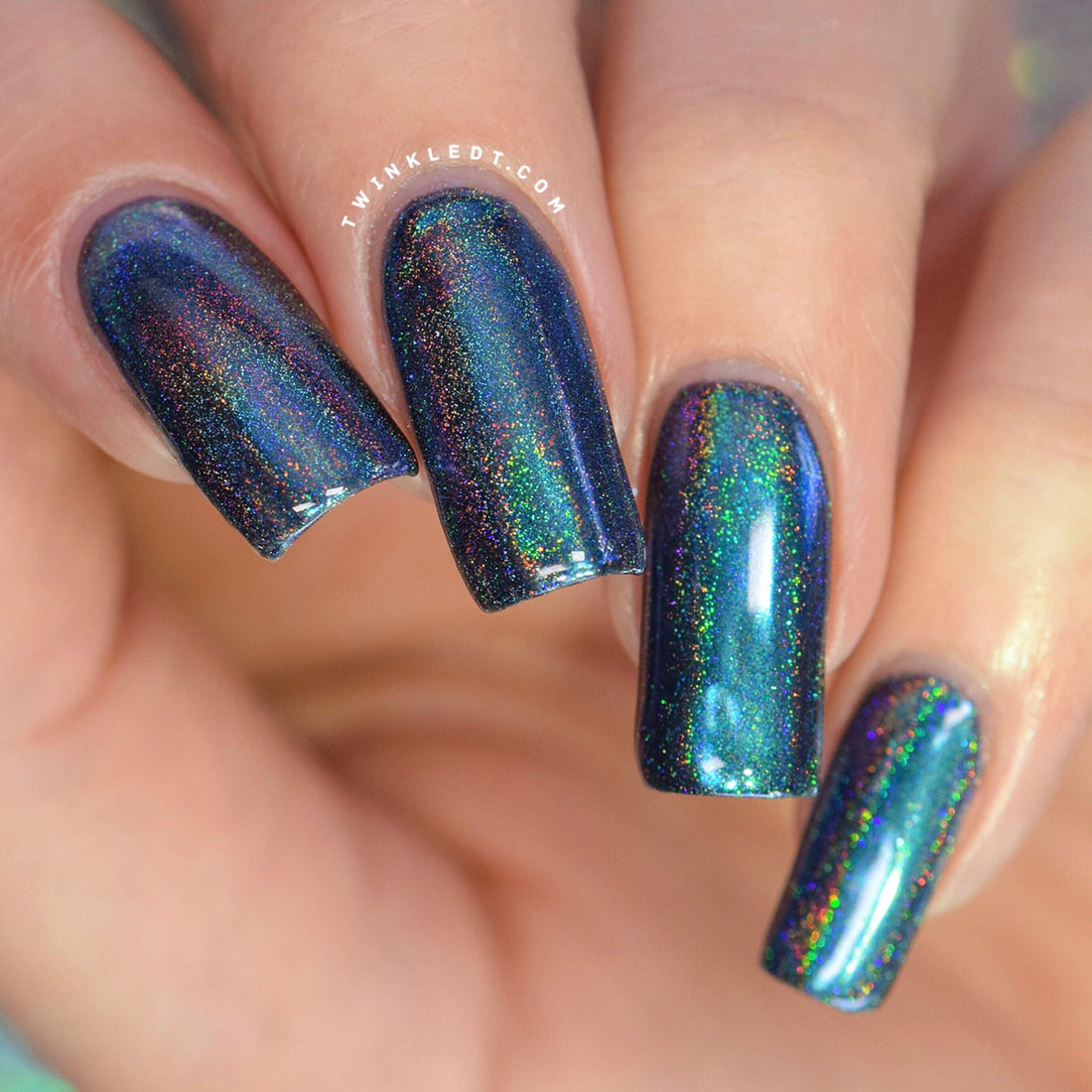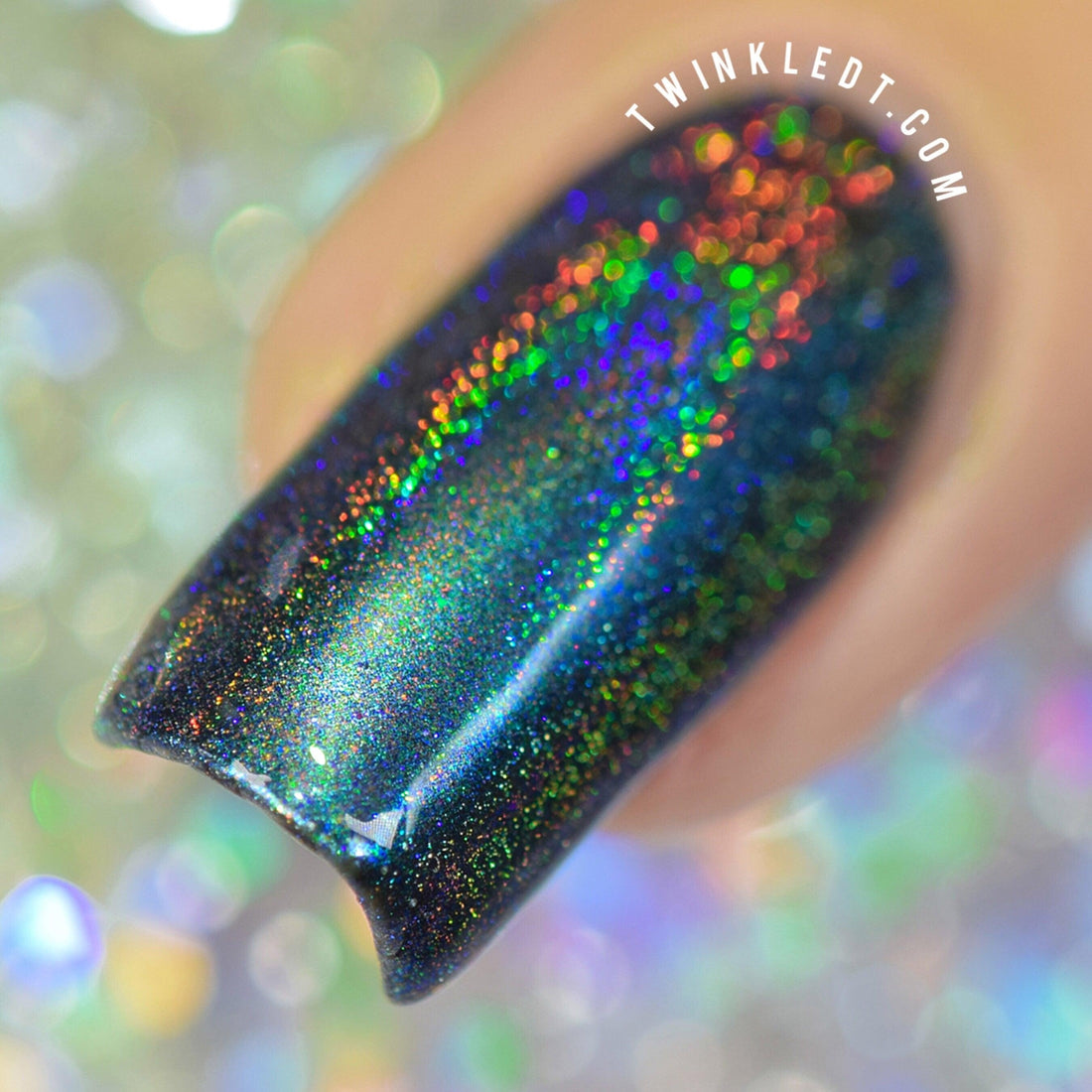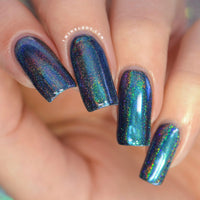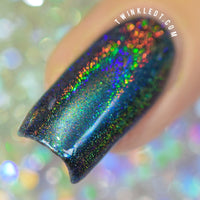 A stunning Holographic and Iridescent Powder! Product has been applied over a black base in photos shown. 
Weight: .5 gram of product in a 1 gram jar
Directions for Use:
1. Paint on your base color.
2. Apply a no-wipe gel topcoat.
3. Flash cure your top coat. 10-30 seconds, depending on your lamp wattage.
4. Lightly sprinkle your powder over the entire nail. You may also dip your fingernail directly into the pot.
5. Once the nail is covered, begin rubbing the powder in using either the Twinkled T Silicone Tool, a foam applicator, or your fingertips.
6. Apply another gel top coat and cure to seal your powder in!
Picture deceiving
I thought it was a polish not a powder. I have 100 powders already.
Perfect!
Just the color I was looking for… Thank you Twinkled T
Little Star
It is absolutely beautiful pigment powder. I definitely recommend.
Holographic / iridescent powder review
I absolutely love this powder! Wonderful product for an awesome price! I've ordered many nail powders many nail companies and this is by far the best price for great quality.
Let customers speak for us