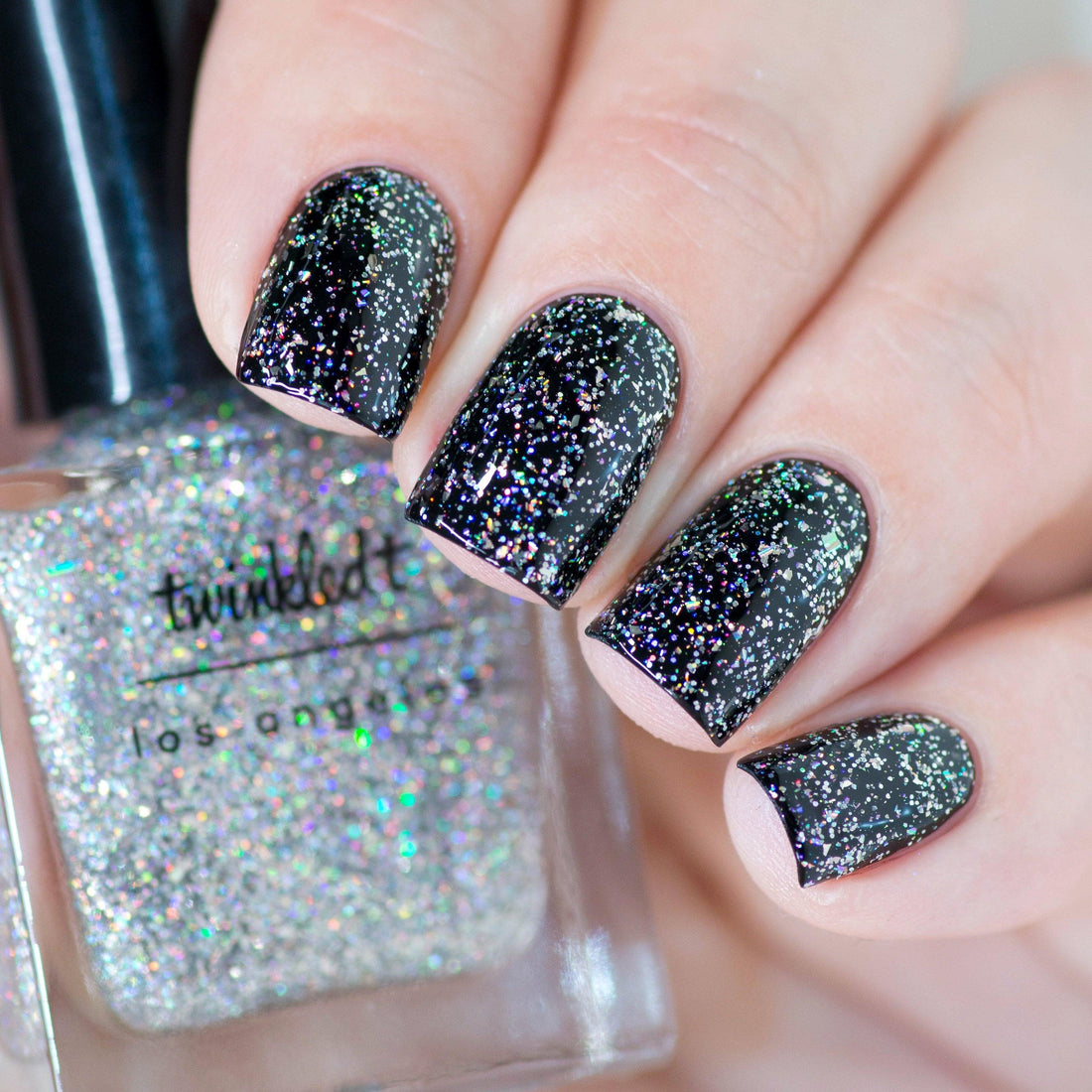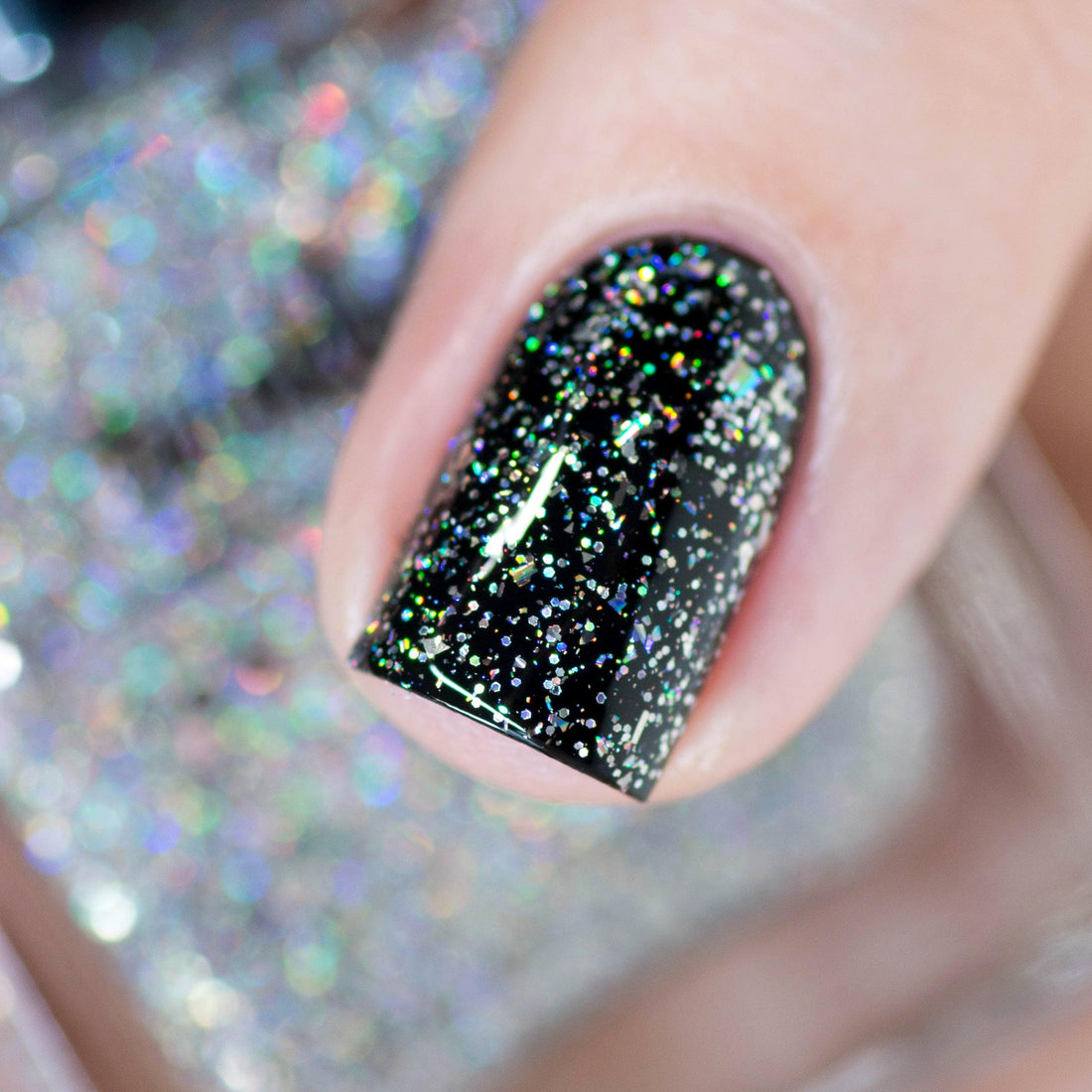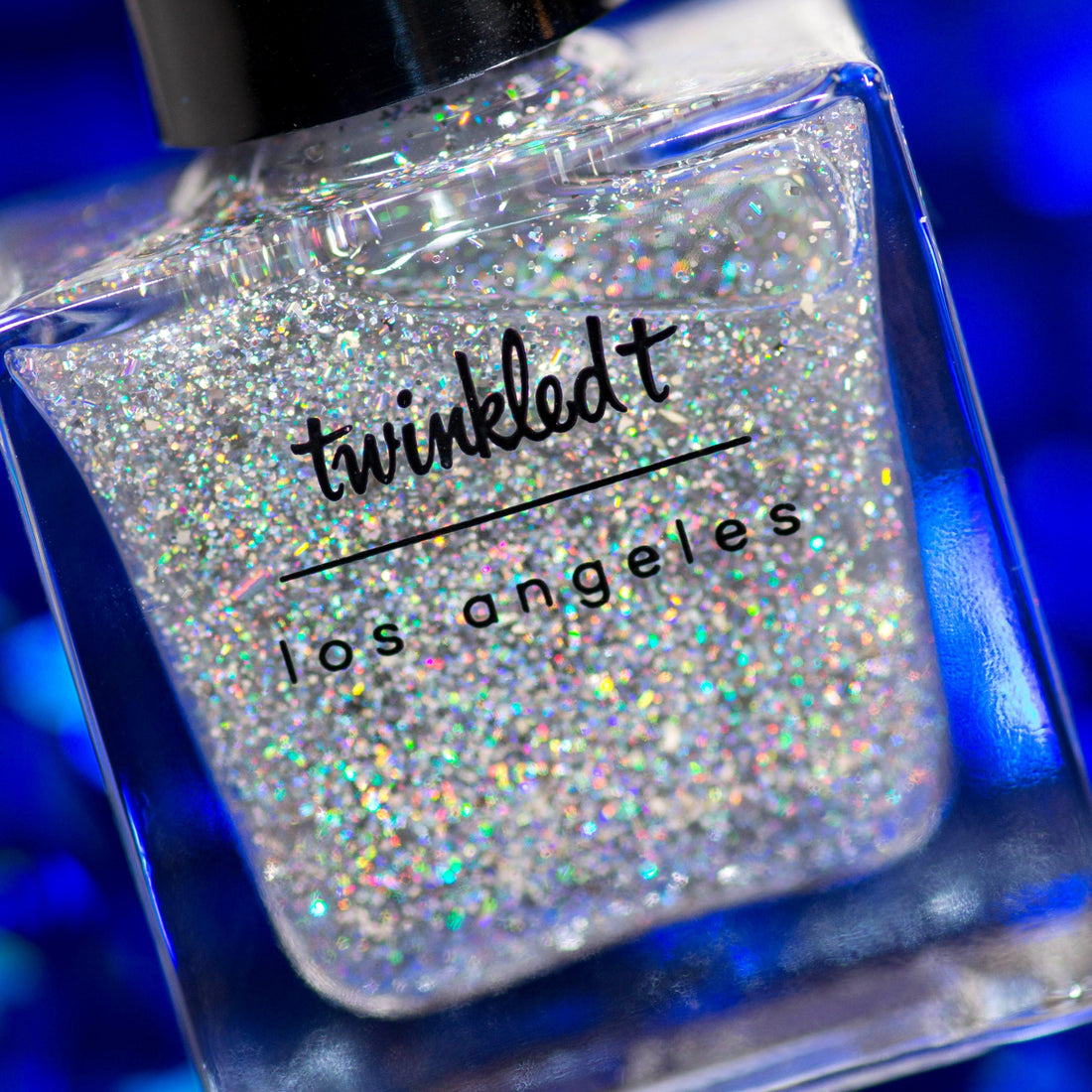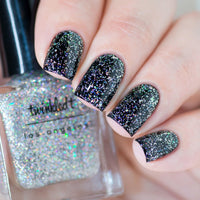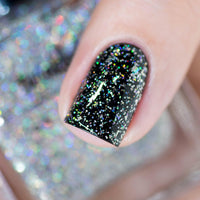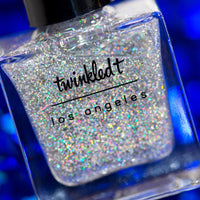 Photos shown are 1 coat over black polish. 10 mL bottle. 
What do you get when you see Hail and Lightning? A storm. And a Storm is surely here! Holo Storm brings so much dimension to your manicure, your nails will absolutely pop in any color. Storm is packed with tiny silver holographic glitters and multi-shaped holo flakies.
Twinkled T Nail Polishes are hand-poured and packaged in Los Angeles by yours truly. They are created with ultimate care and quality in mind. Polishes are meticulously curated in small batches to ensure maximum holo payout in each swipe.

Each polish is vegan, cruelty free, and 10-FREE. Dozens of holographic flakes, powders, and glitters were tested for effectiveness and durability before reaching this special, perfect polish suited to make any manicure pop.

As a duo who began Twinkled T for a love of all things that twinkle, we made certain every polish will fill all your wildest sparkling dreams. Only 100 bottles of each color will be released at a time to guarantee excellency.
Video
Love it
I love this nail polish (you can't go wrong with holo). The polish has good coverage and holds up well to wear and tear. I will be purchasing this product again.
Amazing!!!!!!!!!!!!!!!!!!!!!!!
amazing i love the HOLO. definitely recommend!
Wonderful purchase!
My daughter and I love the polishes that we have purchased. We will definitely be purchasing more in the future! Please don't stop making them.
Let customers speak for us