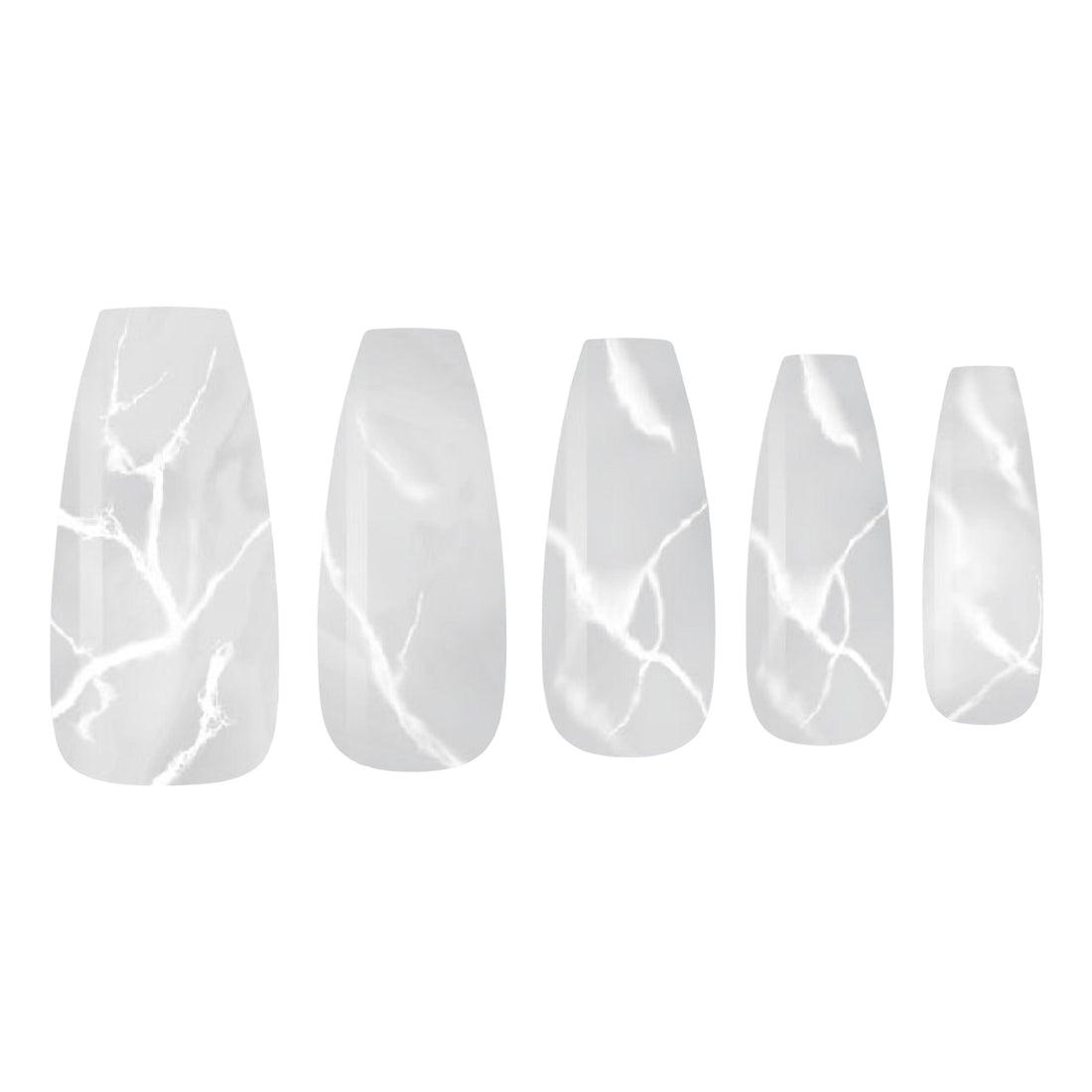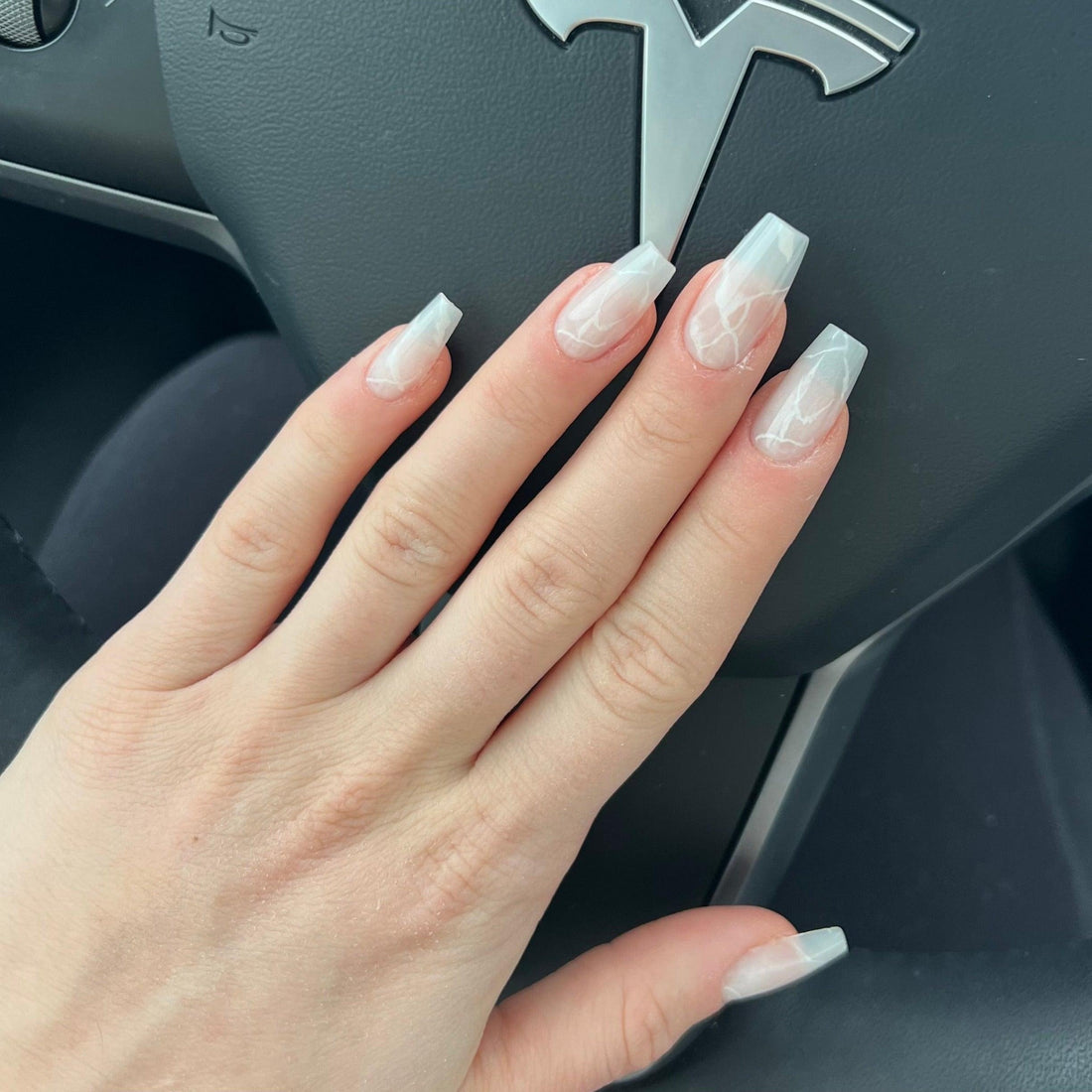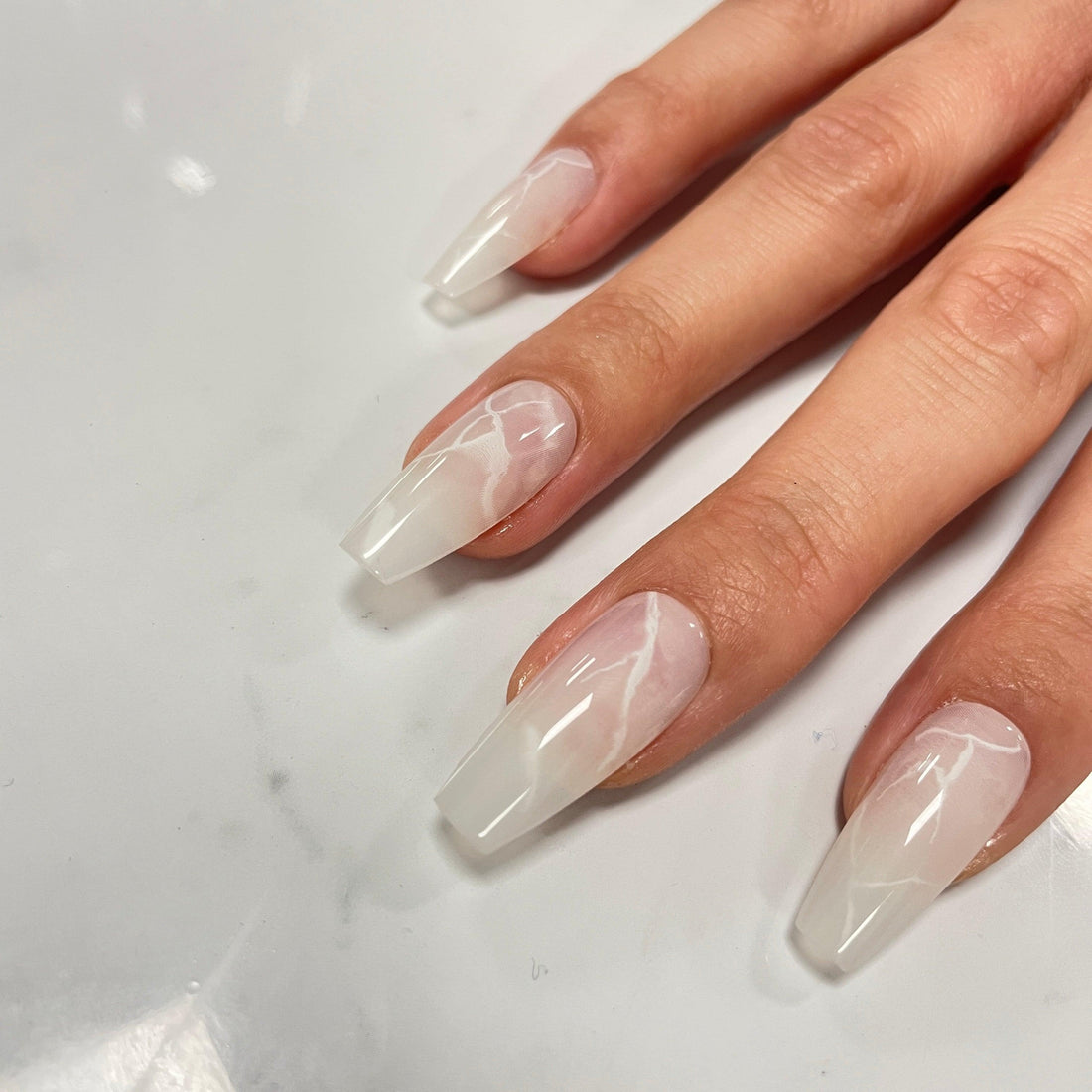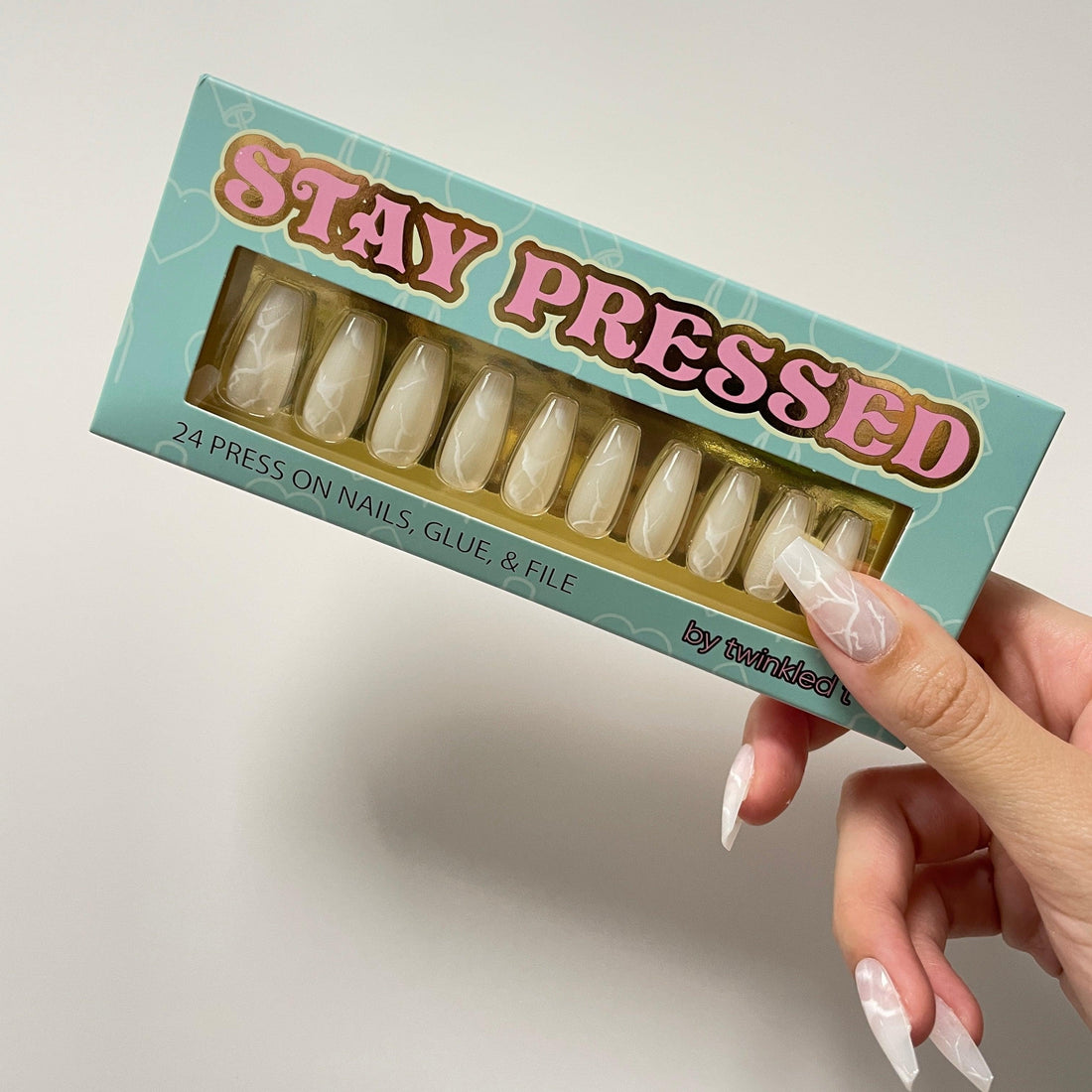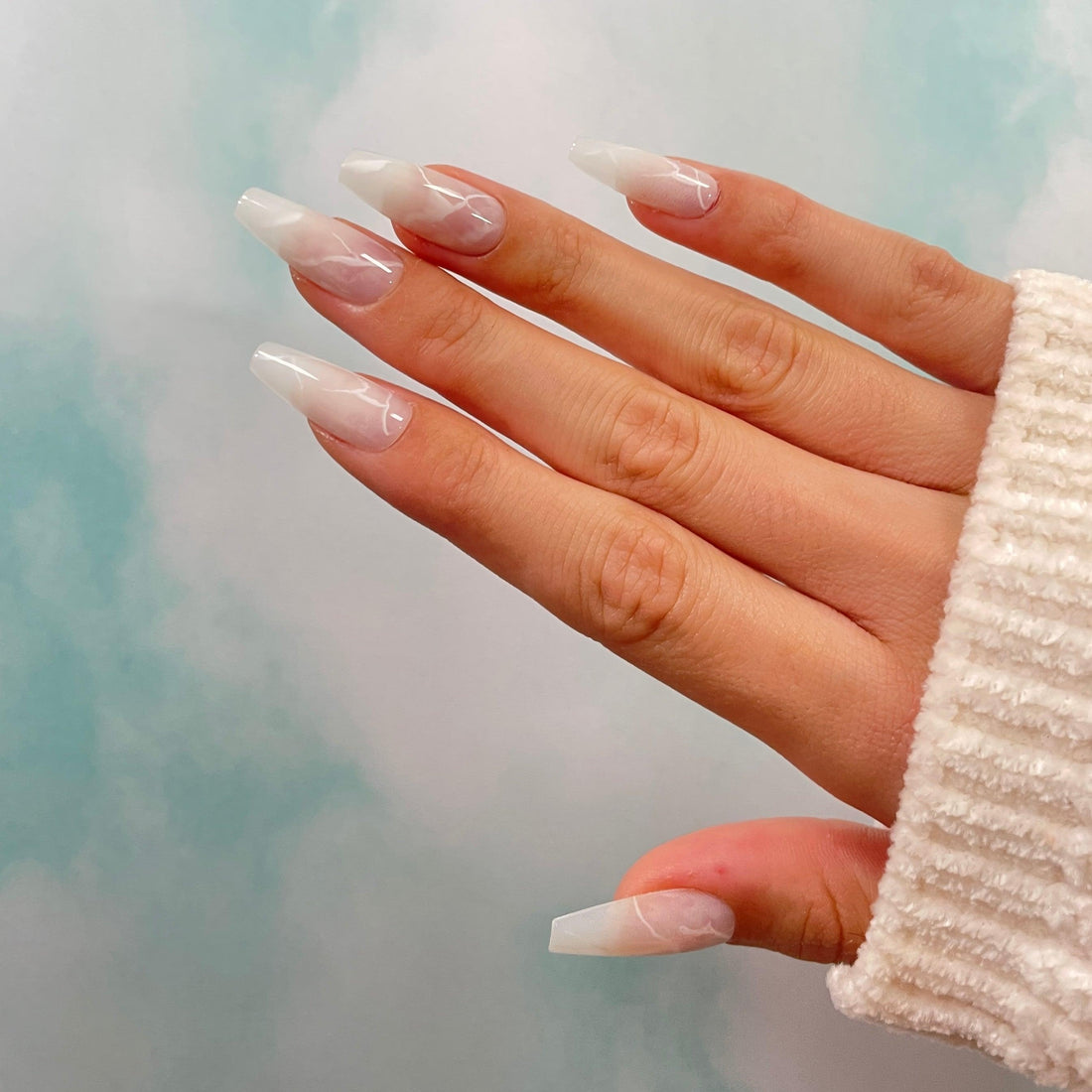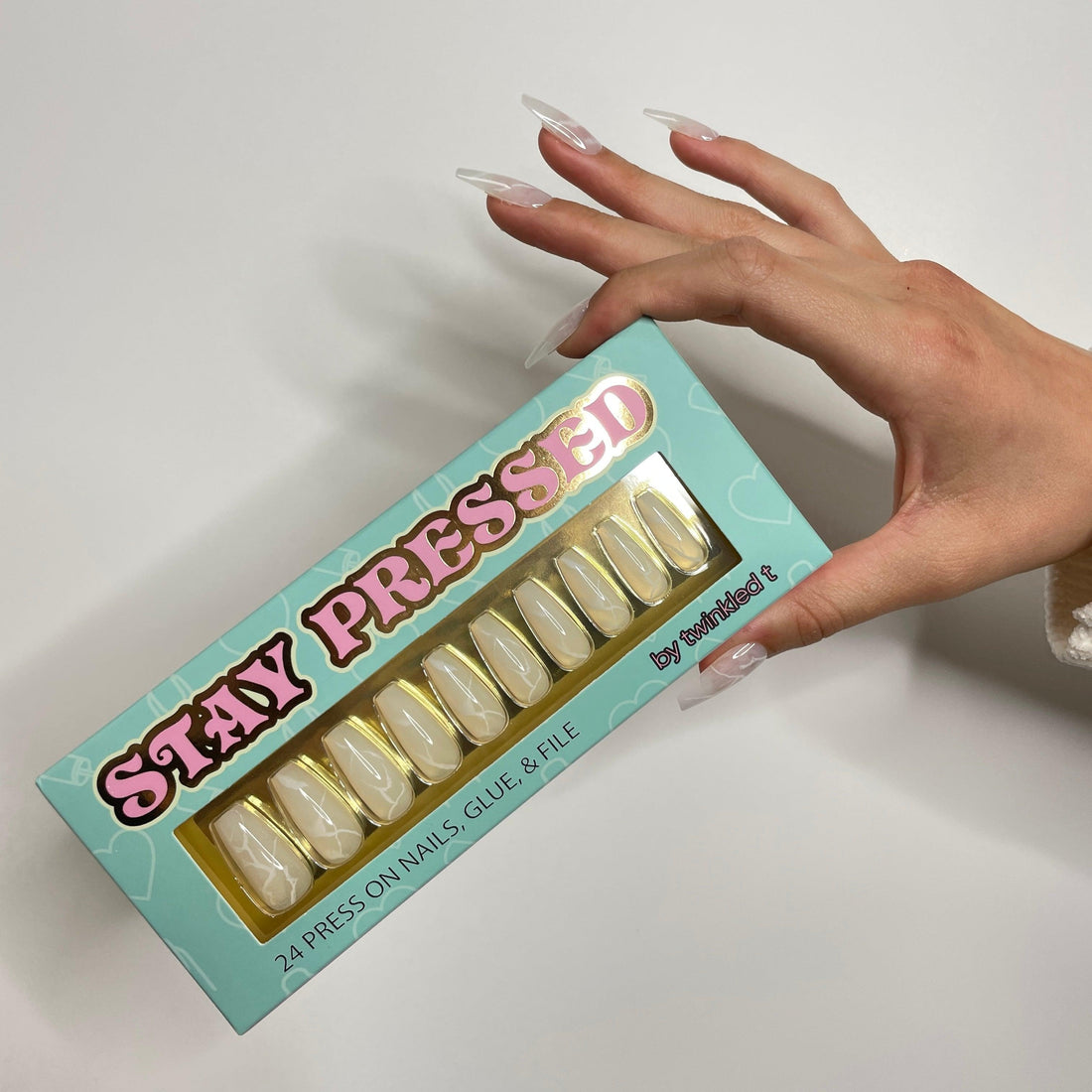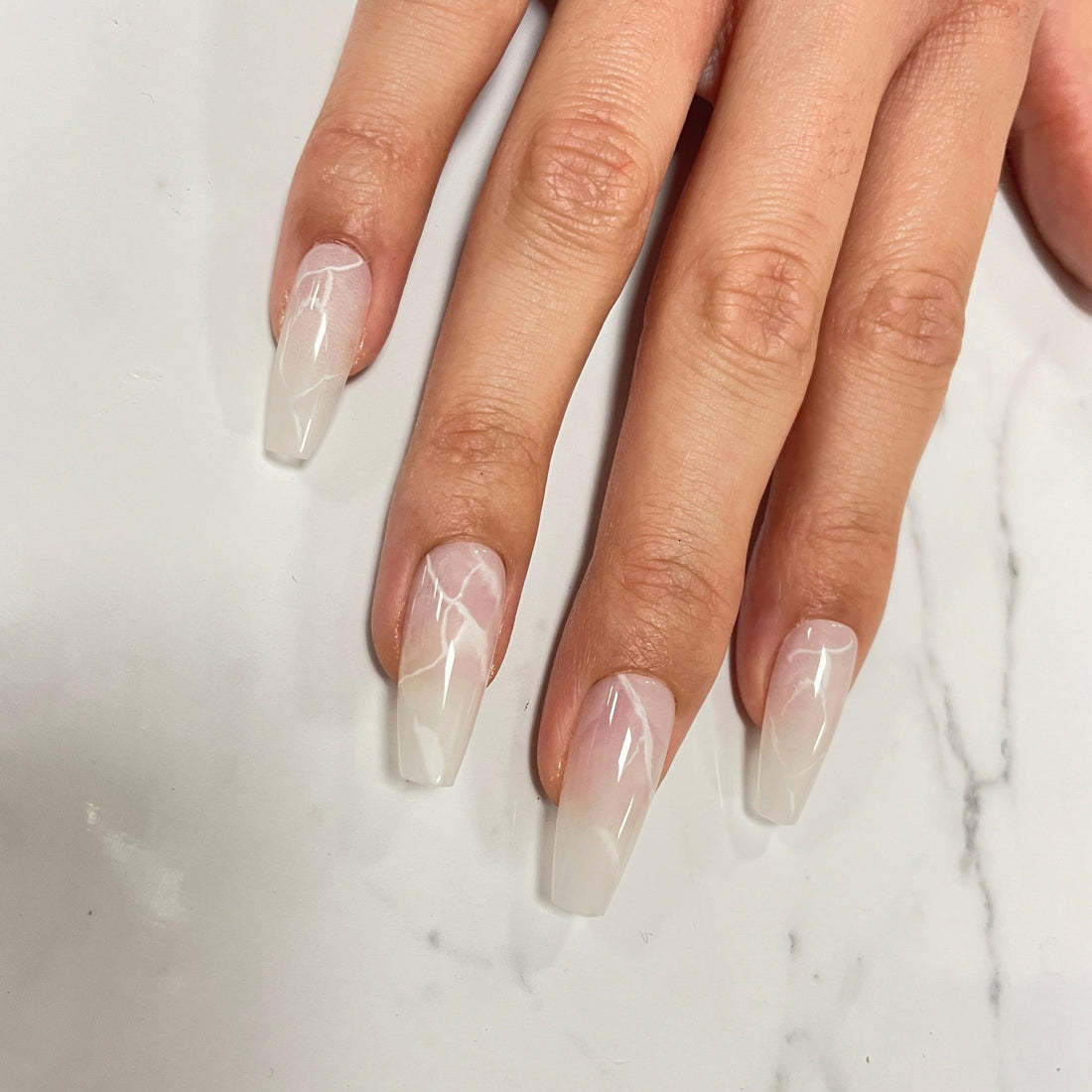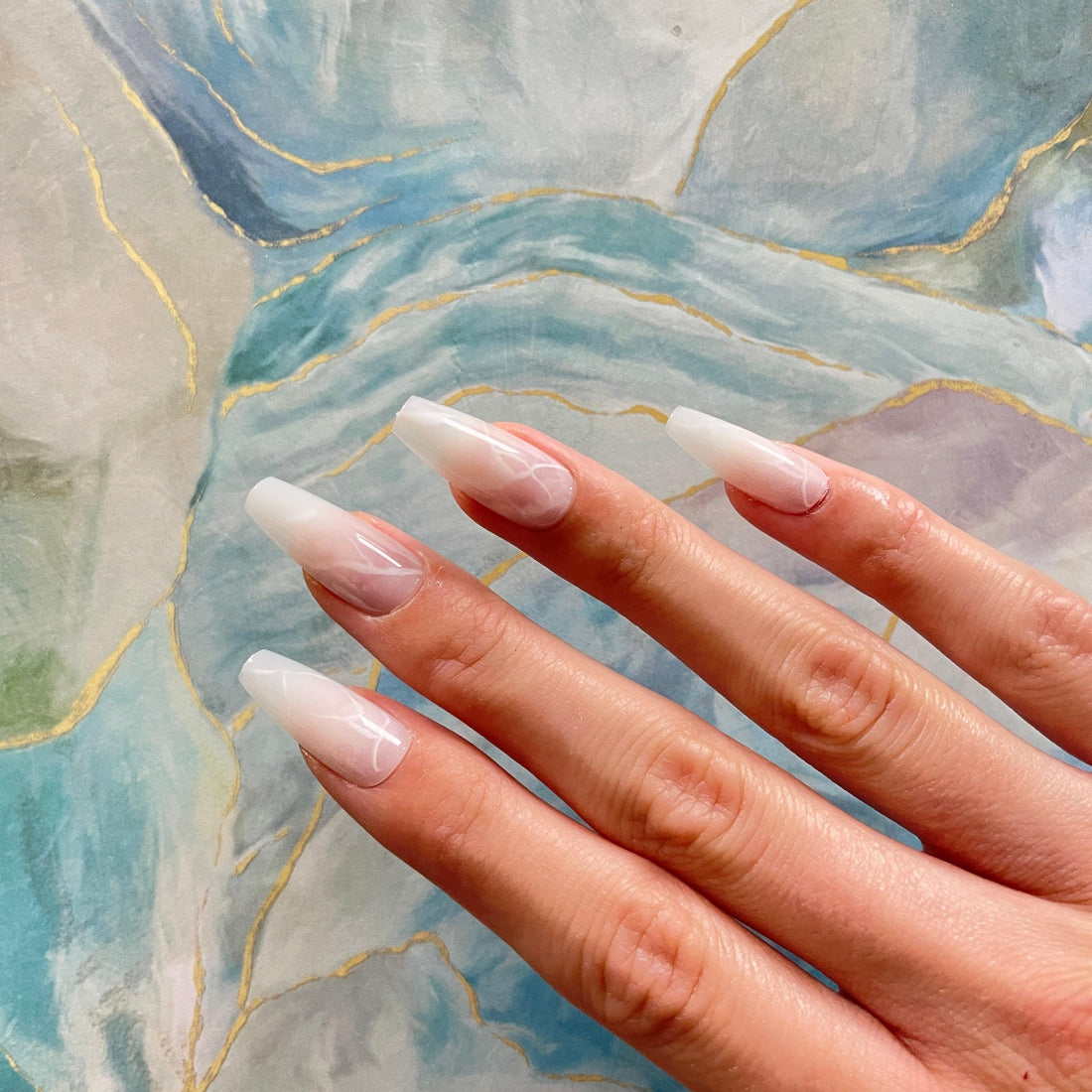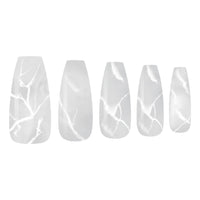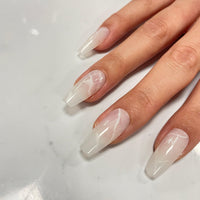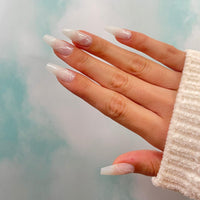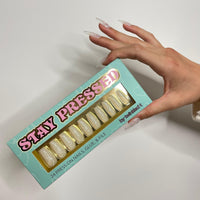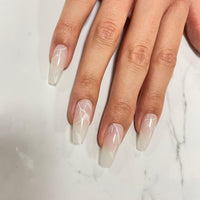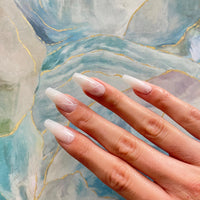 Marble nails are forever a classic. Instead of going with a normal black & gray manicure, I wanted to make the base transparent with white marble. They can pass as a perfect storm on your nails.
Coffin shape in long length
Mix & match the Marblelous Press Ons with our Runaway Bride Press Ons.
About
The Twinkled T Stay Pressed line was tested over the span of a year for durability and wear-ability. With proper care, the Stay Pressed press ons will last 2 weeks of wear. Use our Premium Nippers to clip or Glass Files to shape the press ons into your desired shape.
Package includes glue & a file.
30 nails in 15 different sizes for the perfect fit
Designed with material to look like a fresh acrylic set
Less than 5 minute application
Video
Great adhesive not nail longevity
I bought the glue on nails and am extremely impressed with how the nails are holding on compared to others I have used because they are staying on much longer than others.
However, I'm not happy about how the nails themselves are holding up. I am finding that they are extremely sensitive to heat and also seem to scratch very easily(I bought the black matte nail with the shiny tips). When they are coming lose they are breaking apart when I very carefully remove them. I have used many other brands that I can reuse multiple times but these are seeming to be a one time use because they are breaking into pieces as I remove them.
I may continue to purchase the glue if possible but wouldn't buy the nails again unfortunately. I was really hoping to find a new company that could work for my nail lifestyle.
Perfect Press Ons!
I can't praise these enough! I applied mine using glue tabs and they were perfect. no breakage or fit issues (there's plenty of sizes to choose from), and I wanted to cry when I had to take them off for work. I got multiple compliments about them. I will definitely be buying more and highly recommend them!
So Pretty!!
Had these on for my birthday! They looked amazing!! Also, I'm a preschool teacher so I can confirm that these are SUPER strong and they lasted more than 3 weeks! They endured through all the handwashing and all the daily tasks and chores!
The glue
The glue doesn't stick very well my nails keep falling off
Let customers speak for us