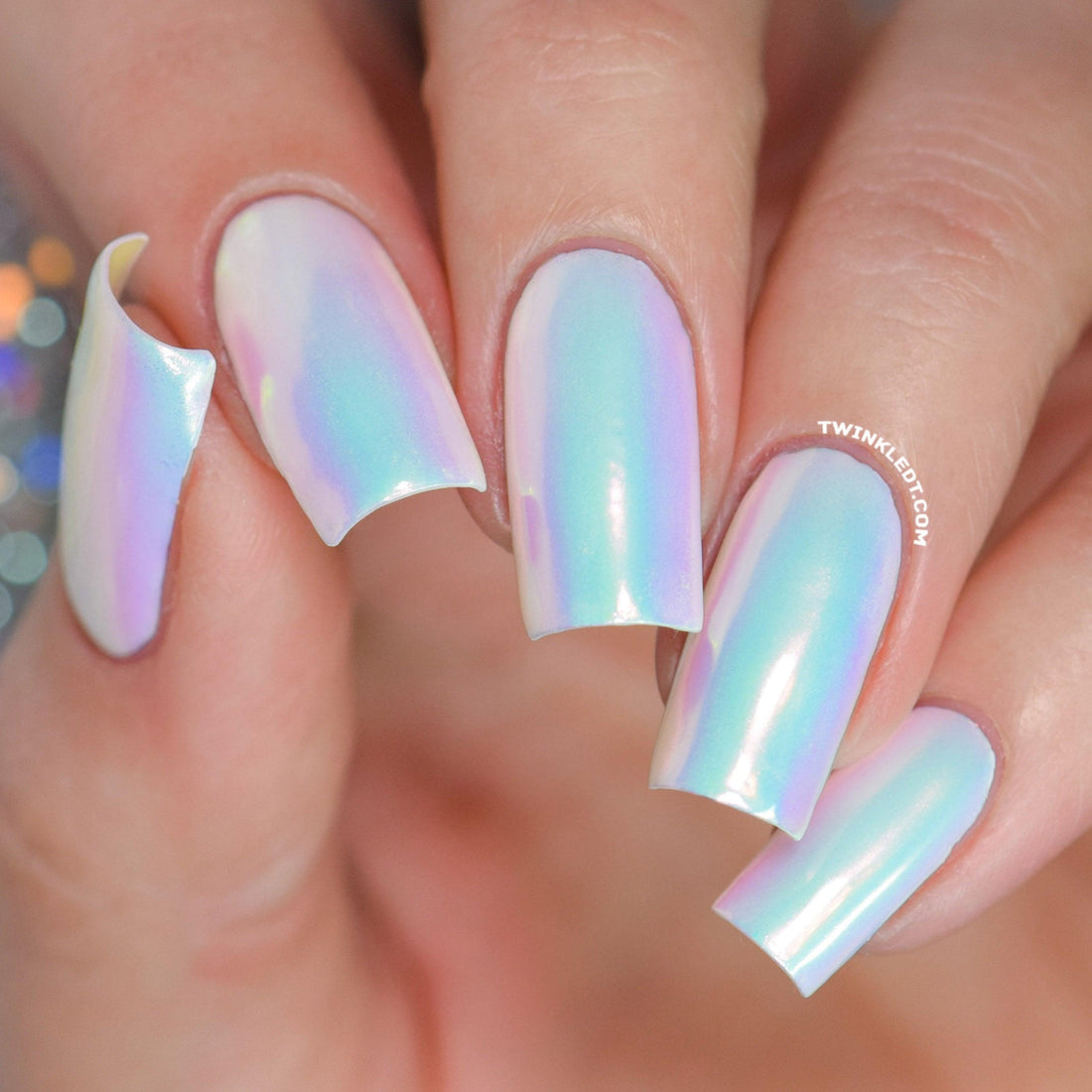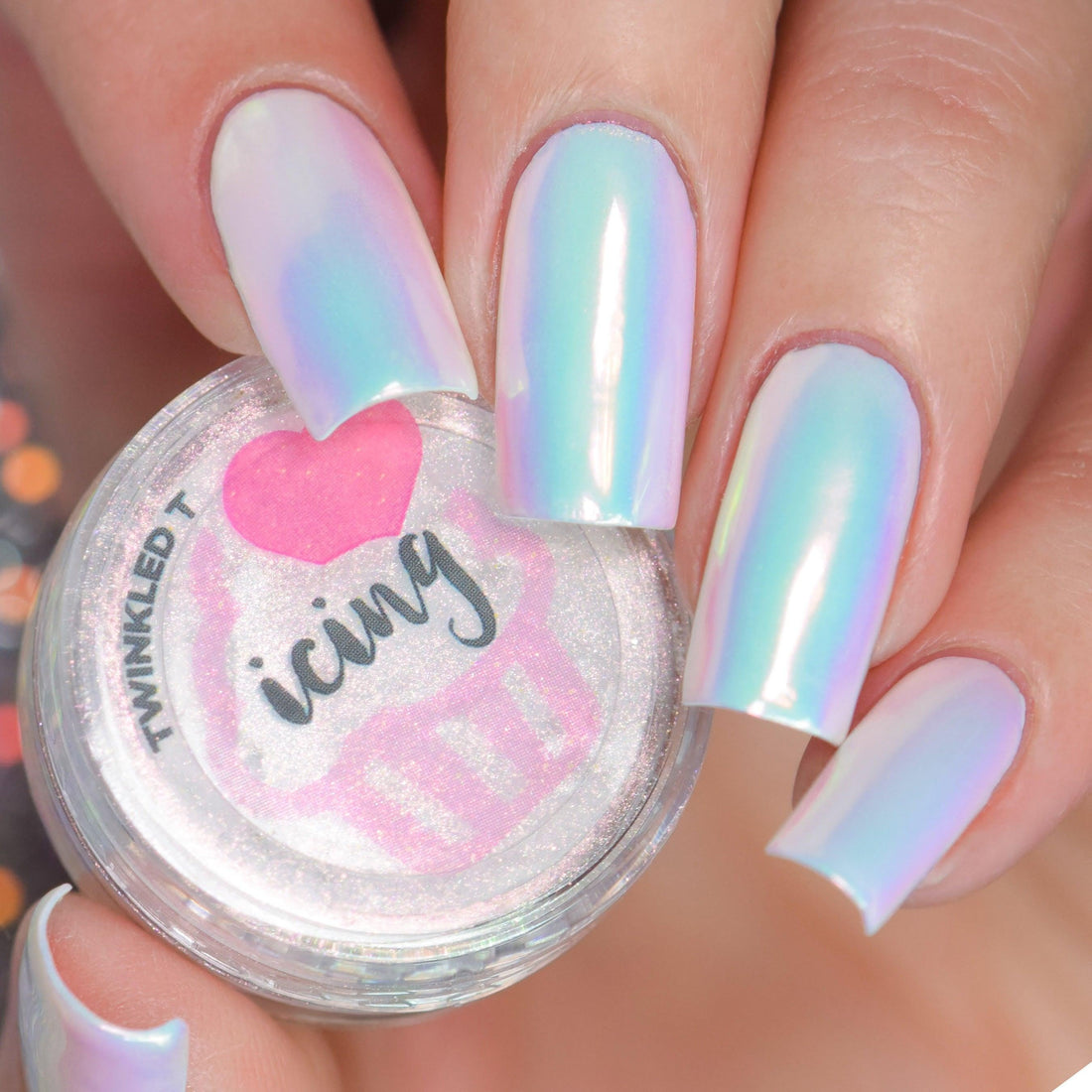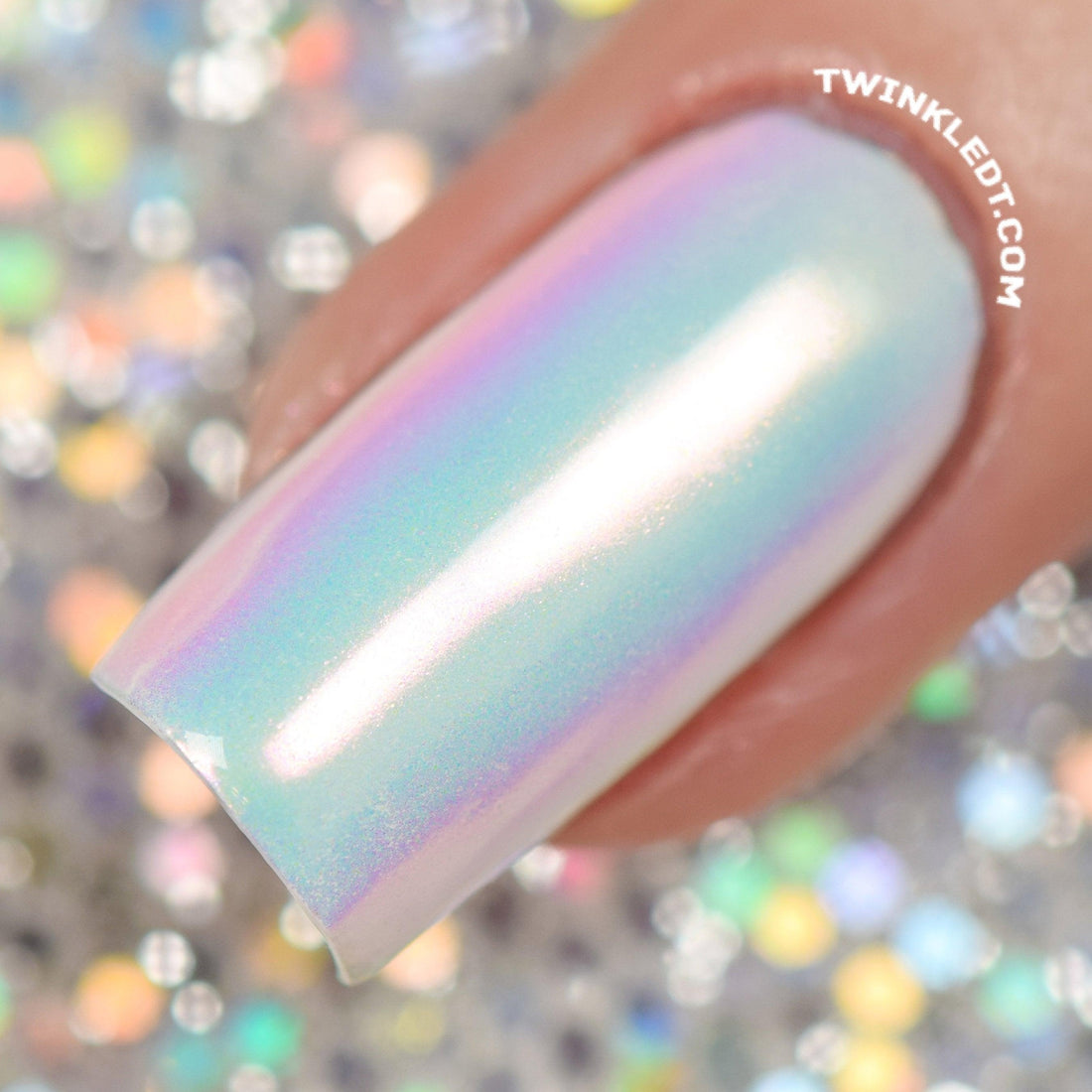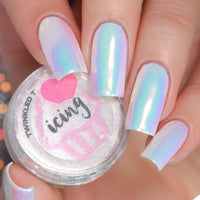 The perfect Icing on top! Our Icing powder is commonly known as "Aurora Powder" or "Unicorn Powder" and is of the highest quality for these types of powders! We're sure you will love it! 
Manicure shown above has the Icing powder applied over a white polish base. Applied over a black base, Icing gives the same finish as Acrobat.
Weight: .5 gram of product in a 1 gram jar
Directions for Use:
1. Paint on your base color.
2. Apply a no-wipe gel topcoat.
3. Flash cure your top coat. 10-30 seconds, depending on your lamp wattage.
4. Lightly sprinkle your powder over the entire nail. You may also dip your fingernail directly into the pot.
5. Once the nail is covered, begin rubbing the powder in using either the Twinkled T Silicone Tool, a foam applicator, or your fingertips.
6. Apply another gel top coat and cure to seal your powder in!
Video
Order review and customer service
I love my items! They were delivered quickly :) when I reached out with any questions they were promptly answered. The products were beautiful however I believe I was supposed to receive a free decal but it never came with my items, it's okay though I was too excited to use everything else I had ordered. Thank you Twinkled T !!!
So pretty you can't stop looking
This powder is easy to work with and gorgeous on the nail. Over any light polish it's shifty blue/pink/purple holo stuns!
Really great quality product
Would definately reccomend, great quality powder
Favorite
I reallly enjoyed using this powder, i love the color it changes to, i love how in different lighting it looks like different colors
Let customers speak for us